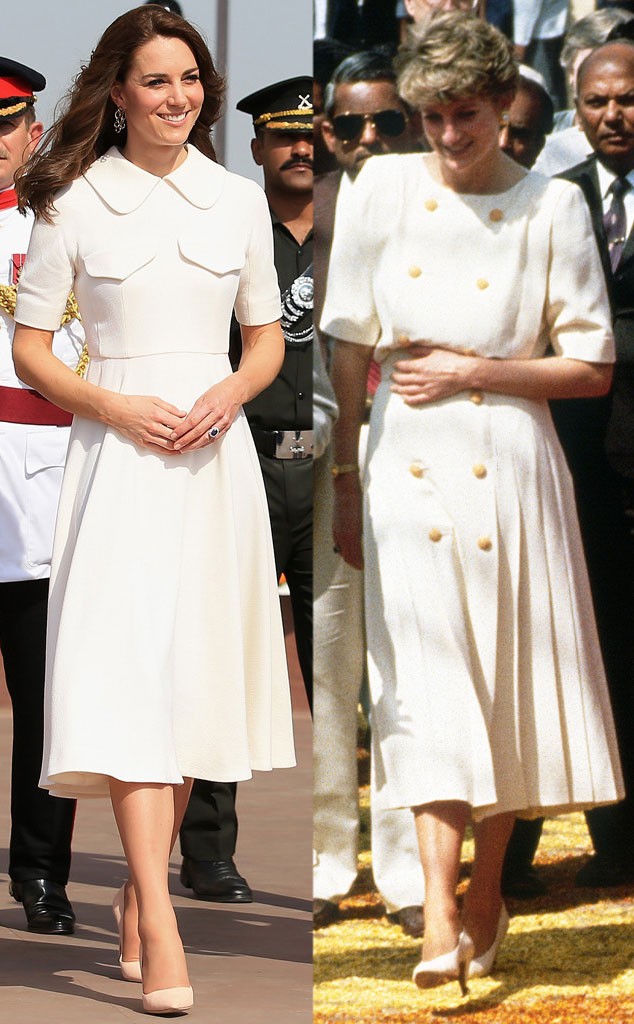 Chris Jackson/PA Wire, PA Images/Sipa USA
Kate Middletonand the late Princess Dianaare two of the most talked-about members ever of Britain's royal family—but their respective approaches to fame couldn't have been more different.
"Diana was more interested in that high-voltage celebrity, that was something she really embraced. One of the things I've learned in this job is how much celebrity is a decision," Alexandra Shulman, editor in chief of British Vogue, said in an in-depth interview with ES Magazine ahead of the release of her new memoir, Inside Vogue: A Diary Of My 100th Year.
"The Duchess of Cambridge is prepared to do her bit, but it's not one of the things that she most cares about," Shulman continued. "She loves her kids and the countryside. Dressing up, that's a professional side to her. It's a sort of uniform, all those lovely couture costumes."
And don't get her wrong, she's quite fond of Kate.
"She's incredibly likable, she really is," Shulman gushed about Prince William's wife. "She wants to do what she's doing well and she's very professional.