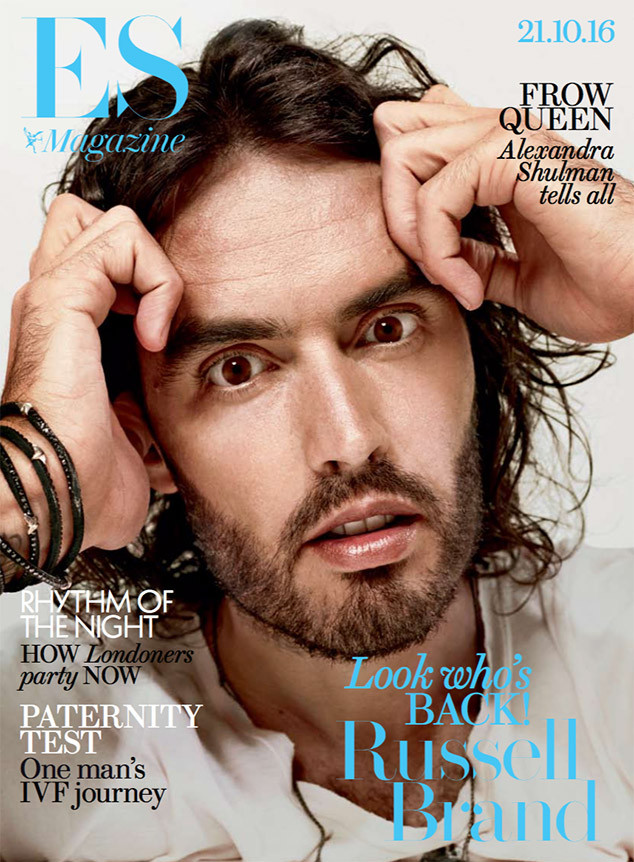 ES Magazine
Russell Brand is about to be a first-time daddy, and while that may be daunting to some, the actor is over-the-moon about it.
The 41-year-old covers the latest issue of Britain's ES magazine and opens up about his life outside of the spotlight, living in the country with his 27-year-old girlfriend Laura Gallacher as they prepare for their first child.
"I feel lit up by the idea I'm very excited about becoming a dad and I'm preparing myself," he told the publication. "I am just getting ready to be with a new little person and see what it is they want."
Though rumors began swirling about the baby news in June, Brand officially confirmed it on Instagram in July. However, he and Gallacher still don't know the sex of the little one.