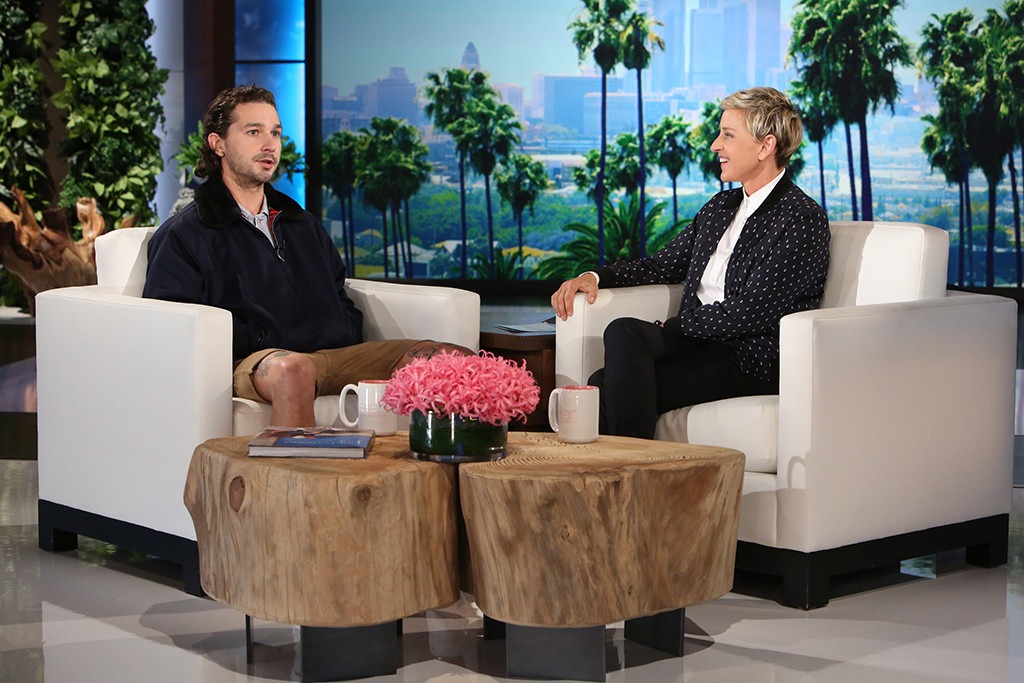 Michael Rozman/Warner Bros.
Shia LaBeouf is officially a married man.
The American Honey star appears on The Ellen DeGeneres Show Tuesday and confirms to host Ellen DeGeneres that his live-streamed Las Vegas ceremony with fiancée Mia Goth was legitimate. "Congratulations, I think you just got married," Ellen tells him.
"You said you think because you thought I was messing around or something," Shia responds.
"No, I didn't. I would believe you. I'm very gullible like that," DeGeneres says. "If somebody says they're getting married and they got married I'm like, 'Oh good.' And then somebody said maybe he didn't because he does these performance pieces." 
A fair observation given Shia's history with performance art, but the Transformers alum admits it was for real—but it wasn't meant to be live-streamed for the masses. "The plan was for it to be a private deal," Shia explains, "and part of the package, the King Tut package, you get a live stream for free—part of the deal. And I said, 'You know we don't really need that as a matter of fact. We'll just take our private tape. We got our Mom's there and they said no problem."
But as Shia fans around the world know, that's not how it turned out.
"We get back home and it's like, woah hey listen, something changed! I call them up and they said somebody pressed the wrong button that sends the video to TMZ," he adds. "I said I understood. I checked with my girl and she said, 'Hey what are you gonna do?' And you know, it's love. We're proud of it. It was love."
Shia continues to see the bright side of the live stream, as both his and Mia's fathers couldn't be there on their special day. "It was kind of nice to have them their watching in a way," he notes.
Two days after the wedding, Nevada's Clark County clerk Twitter account tweeted that there wasn't any marriage license filed, which caused further speculation that the marriage wasn't real. "Our records show no marriage license for Shia LaBeouf & Mia Goth. A commitment ceremony was performed #Vegas," the account tweeted.