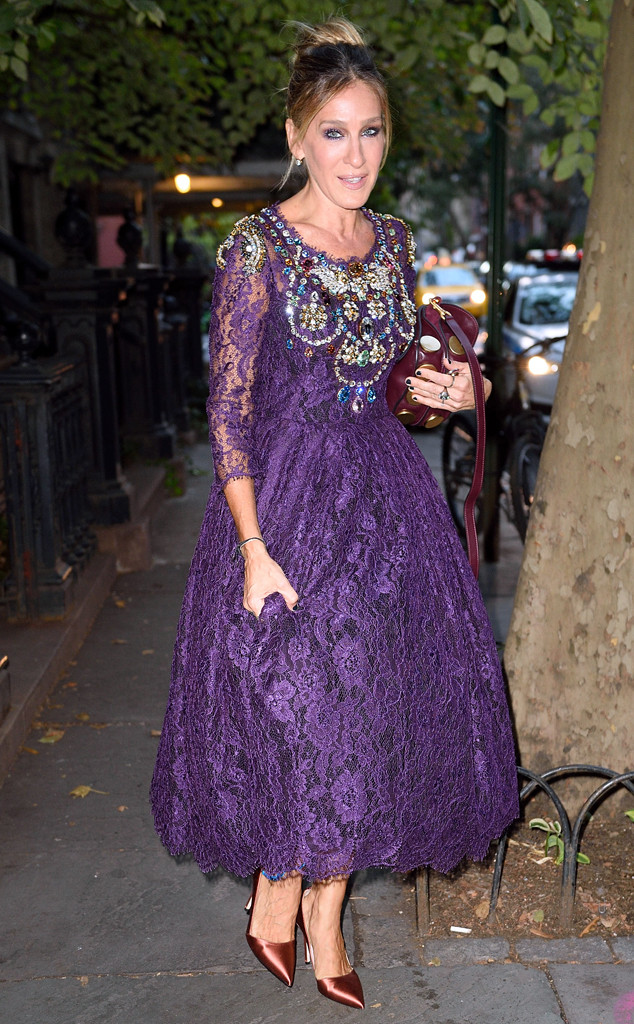 Ron Asadorian/Splash News
She's the captain editor now.
Sarah Jessica Parker, who is arguably best known for her long-running role as writer Carrie Bradshaw on HBO's hit series Sex and the City, is bringing a piece of her famous onscreen character to reality by launching a new line of fiction books.
SJP has announced her new position as editorial director for SJP at Hogarth Publishing, where she will help discover and nurture upcoming writers. So, no, she won't be writing some scandalous and sexy tales for our reading pleasure, but she will help "find, edit, and publish three to four new novels a year."