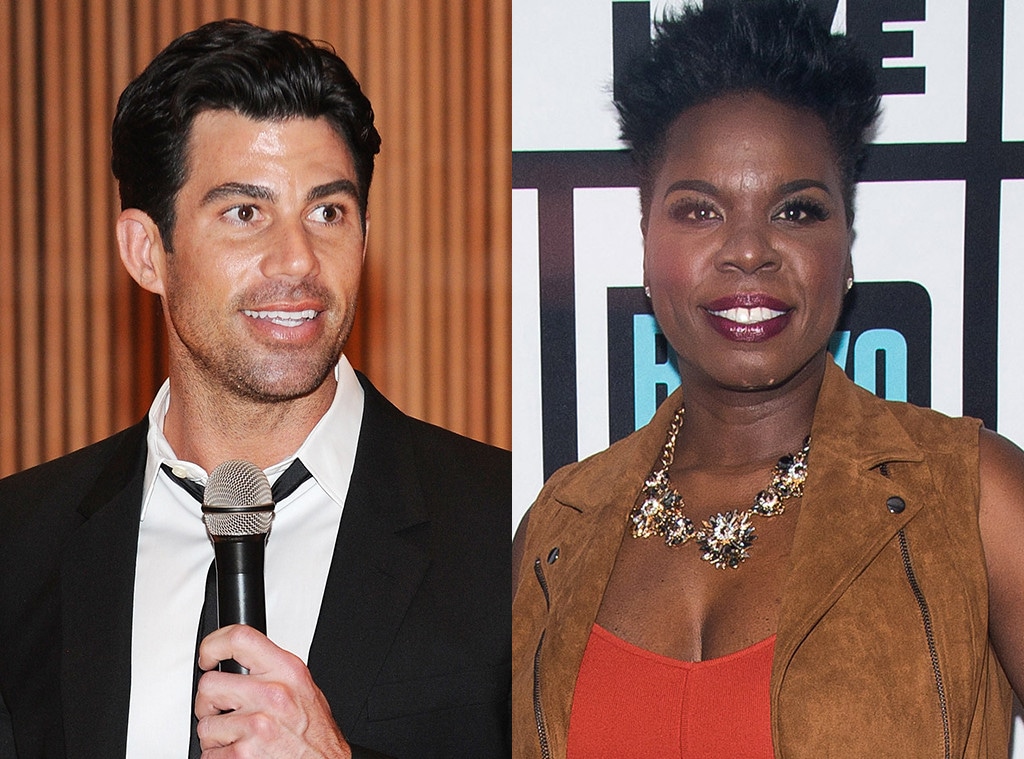 Getty Images
Is it just us, or are we witnessing love in 140 characters or less?
On Saturday afternoon, New Jersey teacher Nicholas A. Ferroni was catching up on his DVR when he got to watch Lin-Manuel Miranda's episode on Saturday Night Live.
While the Broadway veteran and the political skits certainly grabbed his attention, it was Leslie Jones who really stole the show.
"Finally got to watch @Lin_Manuel's EP of #SNL and I LOVED the teacher segment," Nicholas shared online. "And yes, @Lesdoggg, my students think that AXE smells good."
Less than 24 hours later, Leslie saw Nicholas' tweet and immediately did a double-take. After all, People named him the "Sexiest Teacher Alive." What came next was some playful flirting that will leave you glued to your Twitter feed.
"Are single too?" Leslie shared on Twitter. "Ummmmmm. Am I your type?
"I don't have a type and don't forget I have 150 kids," Nicholas responded.
When the comedian followed up and asked if they will join them on a date, Nicholas played it cool by responding, "That would require way too many permission slips." We told you this was good.
"Sooooooooo," Leslie responded. "Want my number?"
When Nicholas asked if she really wanted her digits all over Twitter, Leslie made it clear that she has done her part to get the ball rolling. "I'm not doing anymore work," she wrote. "If you interested, you will get me."
Nicholas added, "You're right and I will."
While it's certainly too early to tell if we just witnessed love at first sight tweet, we can't wait to see what happens next.  
(E! and NBC are part of the NBCUniversal family)