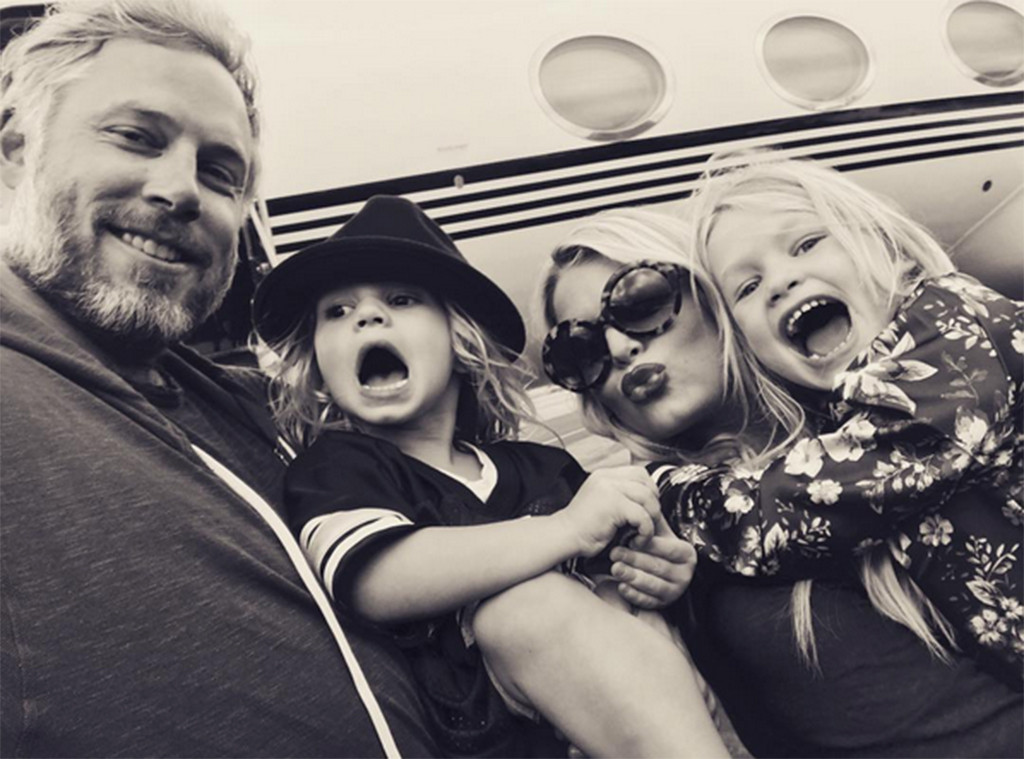 Instagram
Buckle your seat belts pop culture fans because we're in for one pretty cute ride.
Just a few short days after Jessica Simpson and her family went "up up and away" in an airplane, the fashion designer decided to share another group photo that will probably bring a smile to your face.
While posing in front of an airplane, Jessica gave a kiss to the camera as her husband Eric Johnson showed off his pearly whites.
As for their two children, they may be the true stars of this selfie. While Maxwell posed with her mouth wide open, Ace showed off his impressive style in a Fedora as the camera snapped away.
"Travel buddies," Jessica captioned the candid photo posted Saturday evening.
While their destination remains unclear, we can only imagine how much fun the family is having. In fact, the couple's two children smiled bright for the cameras earlier in the trip as they held onto a figure of Woody from Toy Story.
Earlier this year, Jessica opened up about what her kids like as they move from babies to children. As it turns out, Maxwell is a fan of one certain rapper.
"Well, my daughter really is a fan of 'Nicki Naj.' Not Nicki Minaj, 'Nicki Naj,'" the singer revealed to The Huffington Post. "That's her inspiration at the moment."
She added, "My daughter is trying to learn to break dance at the moment. She has one move—she puts her hands down and puts her leg up like she's break dancing."
So perhaps some music and dancing occurred on this plane ride?
"My kids are stars in my own eyes," Jessica also gushed to the publication. "I would never force the entertainment business on them or anything like that, but I do think they're already more talented than me."