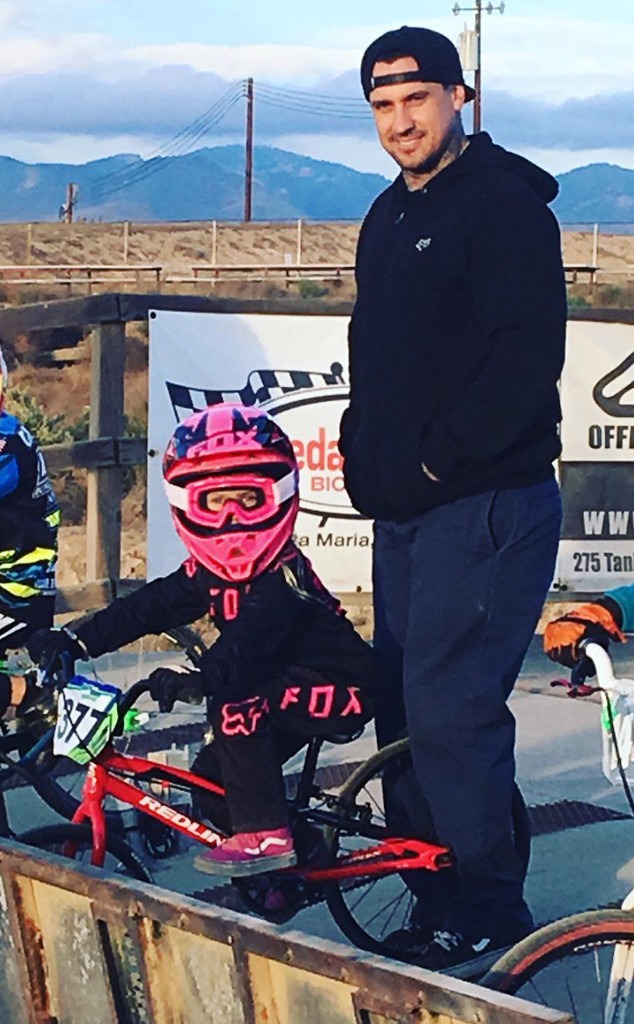 Instagram
Pink and Carey Hart's little girl has a need for speed. 
The couple's 5-year-old daughter Willow proved she's a chip off the 'ol block when it comes to following in her daddy's footsteps. Both the Grammy winner and retired motocross racer were on hand to support their baby girl during her very first BMX race over the weekend, taking to Instagram to gush about Willow's accomplishment. 
"Willows first race. I like her intensity. She reminds me of someone. This might have been Carey Harts' Best Day Ever," Pink captioned an adorable father-daughter moment between the daredevil athletes.
In the snapshot, Hart prepares his daughter for the starting whistle as Willow looks ready to dominate the competition in her hot pink helmet. So. Stinkin' Cute. 
Carey echoed his leading lady of 10 years' loving words on his own page, sharing a photo of Willow posing with her third place trophy on the winners' podium. 
"Willz first race and got on the box," he wrote alongside the photo "I'm such a proud papa. The cycle resets its self. I had a blast watching my little girl enjoy what I did for so many years. Thank you Willow for the amazing feeling. I love you."
He also called the special moment "a big milestone in both Willz life and my life..." Too sweet!