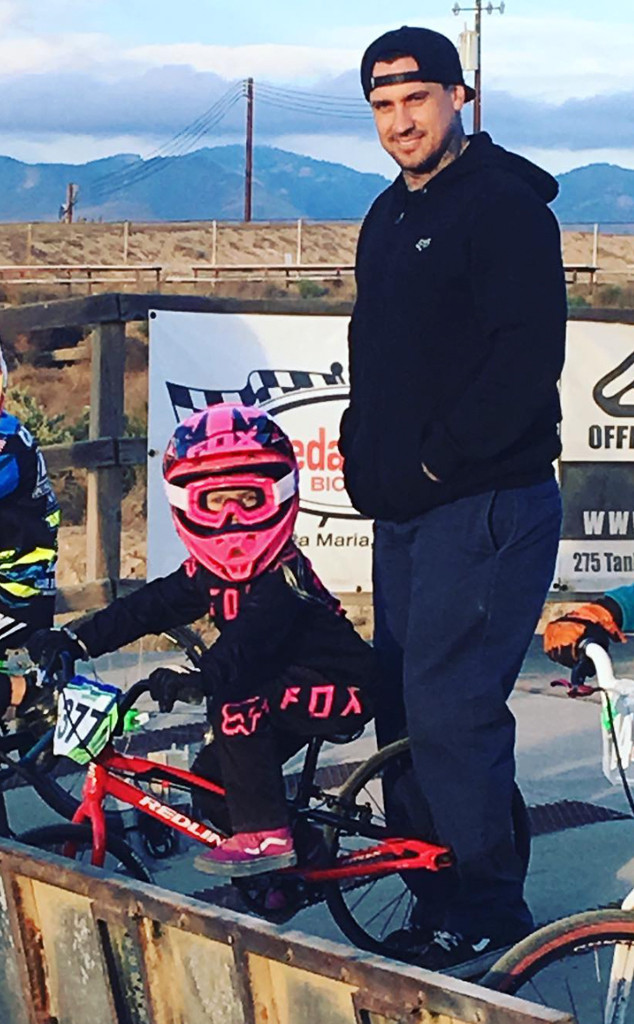 Instagram
Pink and Carey Hart's little girl has a need for speed.
The couple's 5-year-old daughter Willow proved she's a chip off the 'ol block when it comes to following in her daddy's footsteps. Both the Grammy winner and retired motocross racer were on hand to support their baby girl during her very first BMX race over the weekend, taking to Instagram to gush about Willow's accomplishment.
"Willows first race. I like her intensity. She reminds me of someone. This might have been Carey Harts' Best Day Ever," Pink captioned an adorable father-daughter moment between the daredevil athletes.
In the snapshot, Hart prepares his daughter for the starting whistle as Willow looks ready to dominate the competition in her hot pink helmet. So. Stinkin' Cute.