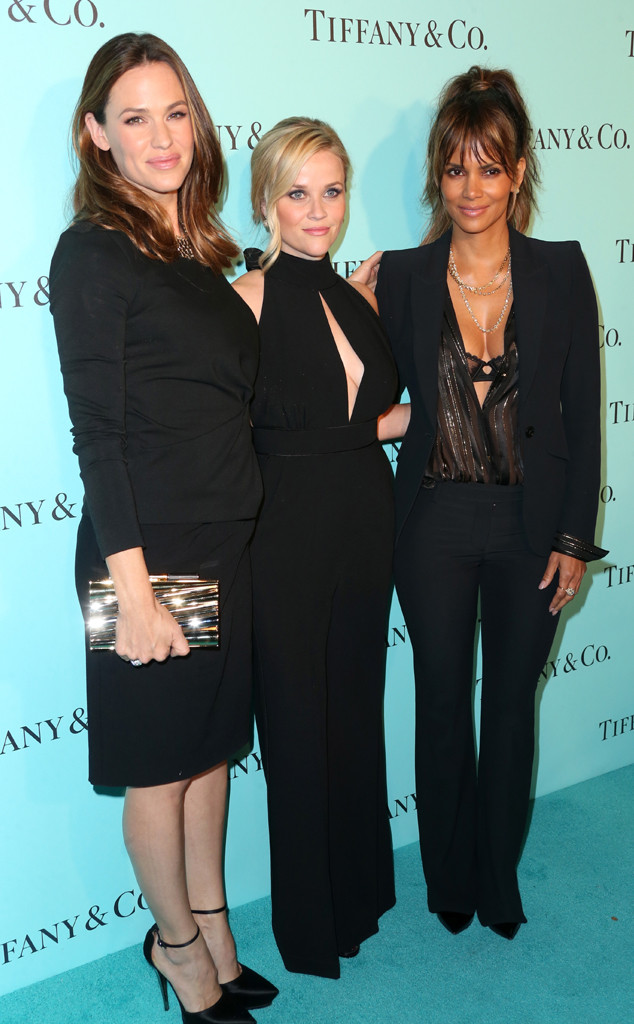 Frederick M. Brown/Getty Images
The A-list ladies at last night's Tiffany & Co. Rodeo Drive store renovation party looked like a million bucks—and for good reason! Reese Witherspoon, Halle Berry, Kate Hudson and Sofia Vergara were collectively dripping in over $2.4 million of jewelry from the beloved designer!
Jen might've been sparkling the brightest of all in $1.675 million worth of jewels, including a necklace, bracelets and two rings from the Tiffany Masterpieces collection.
"I've always loved Tiffany's," the Miracles from Heaven star told E! News. "I mean, growing up in West Virginia the idea of Tiffany's just seemed so far away, so glamorous, so exciting. And its always held that for me so I'm just happy to be here on Rodeo Drive with these fabulous ladies and get to chat and sparkle."