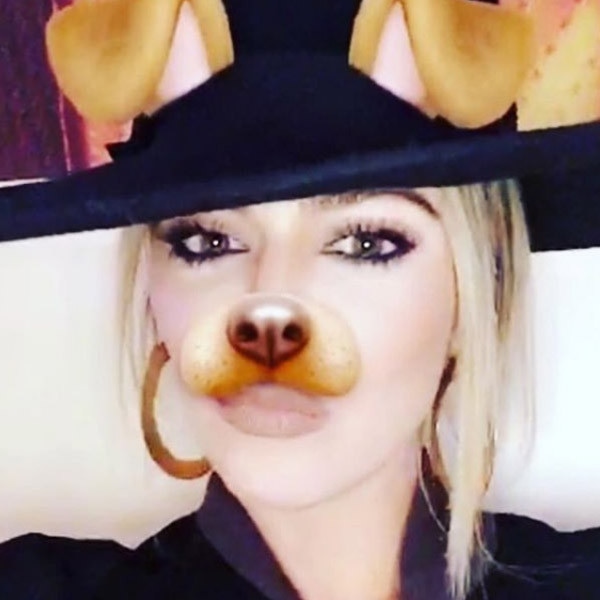 Instagram
The paternity rumors are somehow still swirling around Khloe Kardashian, but she's gotten to a point where she just laughs them all off now.
In fact, on Thursday the reality star shared a photo of herself with the Snapchat dog filter, which she posted on Instagram. One commenter responded, writing, "I don't know why but You look white in this picture."
Khloe clapped back with a funny response, which was screengrabbed by a fan site, joking about all the speculation surrounding her "real" dad. "I don't know... Somedays I'm OJs daughter. Others I'm Roberts daughter," she said referencing the old O.J. Simpson rumors.
In case you missed it, the conversation surrounding Khloe's "real" father began in 2012 when Jan Ashley and Ellen Kardashian, the women Robert married after Kris Jenner, were quoted in Star magazine saying the E! reality star was not his biological child.
Khloe immediately responded, tweeting, "The audacity you have to mention my father's name like this!" She added, "Should be ashamed of urself! I let a lot of things slide but this one is really low... YOU ARE DISGUSTING! (yes you know who YOU are)."
The story got even crazier with the National Inquirer released a magazine with O.J. Simpson on the front saying, "I'm Khloe's real dad!"
Kim Kardashian joked about the whole thing, taking to Twitter with a photo of the magazine cover, "Now we have all the answers," wrote, adding, "It makes sense now! Khloe u are so tan!"
Just so we're clear: Robert is, in fact, Khloe's father, and there's legal proof that shows it.
In a sworn declaration included with Robert's petition to annul his marriage to second wife Jan Ashley after five months, the famed criminal lawyer stated under oath that he had "four biological children."
Count it: four!
Keeping Up With the Kardashians returns this September, only on E!