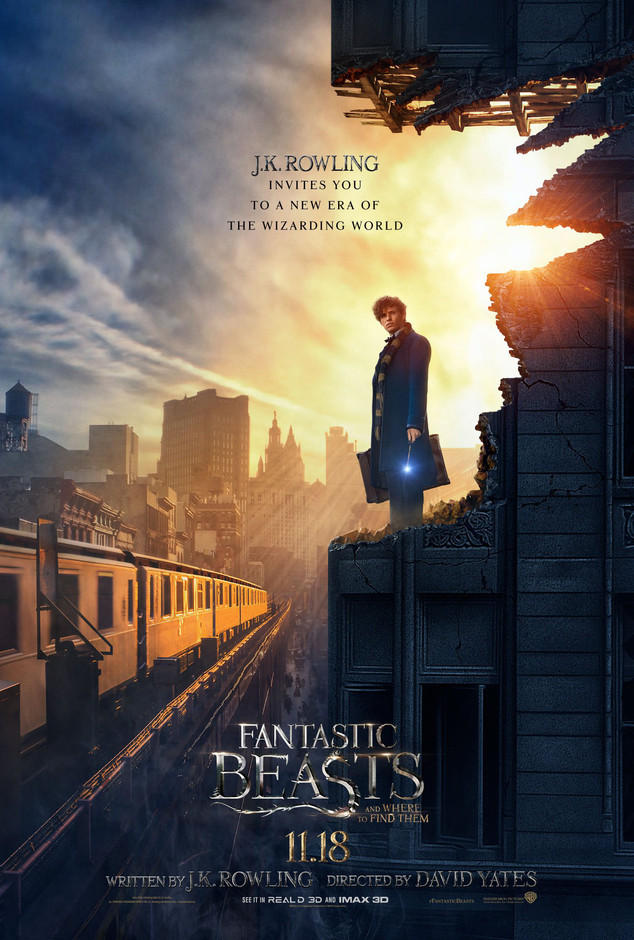 Warner Bros. Pictures
Get ready, muggles and no-maj!
J.K. Rowling confirmed Thursday at an IMAX fan event in London that there will be five Fantastic Beasts and Where to Find Them films. Originally, the new franchise was going to be a trilogy.
The announcement comes about a month ahead of the first film's release, which stars Eddie Redmayne as magizoologist Newt Scamander in New York City in 1926. When some of his magical creatures escape his case, he and some of his friends, including one lucky no-maj, are forced to find them all before other witches and wizards catch on. Unfortunately, tensions are at an all-time high, and a war between the no-maj and wizards is imminent.
The fan event also debuted never-before-seen footage from the upcoming movie, with Colin Farrell's Percival Graves interrogating Newt about what makes Albus Dumbledore "so fond" of Newt.