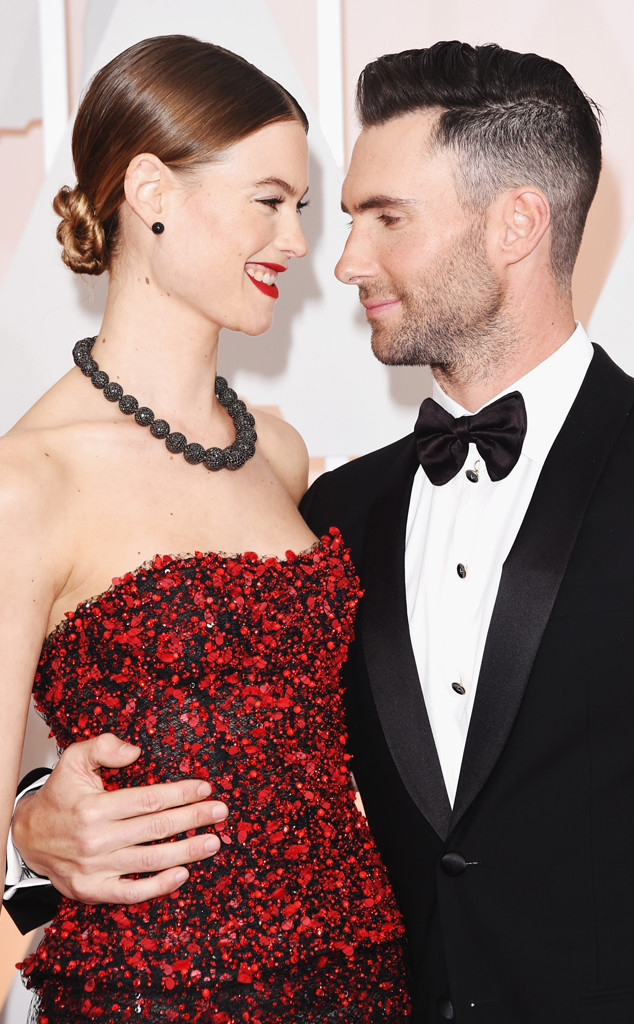 Jason Merritt/Getty Images
Adam Levine has a lot on his plate these days, but his No. 1 priority is newborn daughter Dusty Rose Levine.
The Maroon 5 frontman called into On Air With Ryan Seacrest Thursday and opened up about life as a first-time dad with wife Behati Prinsloo. "I've been a parent for three weeks; what do I know? I don't know anything, but it's kind of part of the beauty of it, honestly," he told Ryan Seacrest. "There are a lot of instincts, a lot of things that kind of kick in and switch on. It's a beautiful experience."
The couple welcomed Dusty Rose Sept. 21 and have been enjoying parenthood ever since. "Behati and Adam are home with Dusty and they are completely attached to her," a source told E! News exclusively shortly after Dusty was born.