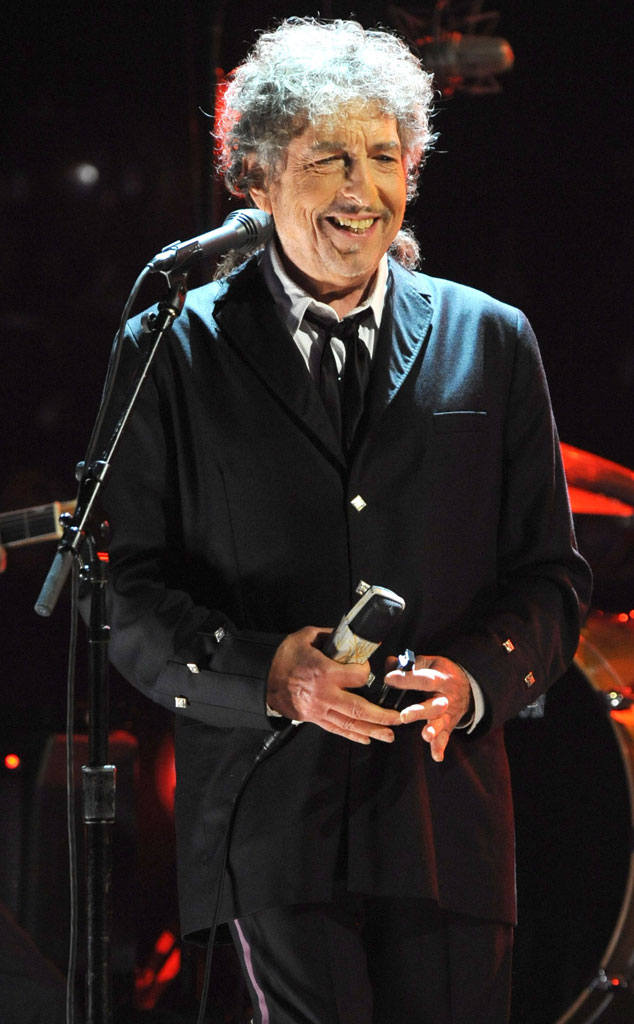 Kevin Mazur/WireImage
The times they are a-changin' within the Nobel Prize committee.
Bob Dylan is now officially the first American since novelist Toni Morrison's 1993 win to receive the prestigious Nobel Prize in Literature. A relatively unconventional honoree for the category reserved typically for more traditional authors and poets, the singer-songwriter is undoubtedly considered one of the most influential voices of all time.
In a statement released Thursday, the Swedish Academy noted that Dylan deserved the award "for having created new poetic expressions within the great American song tradition."
And although Dylan isn't necessarily the first lyricist to earn the coveted accolade, he is the category's first popular music performer.