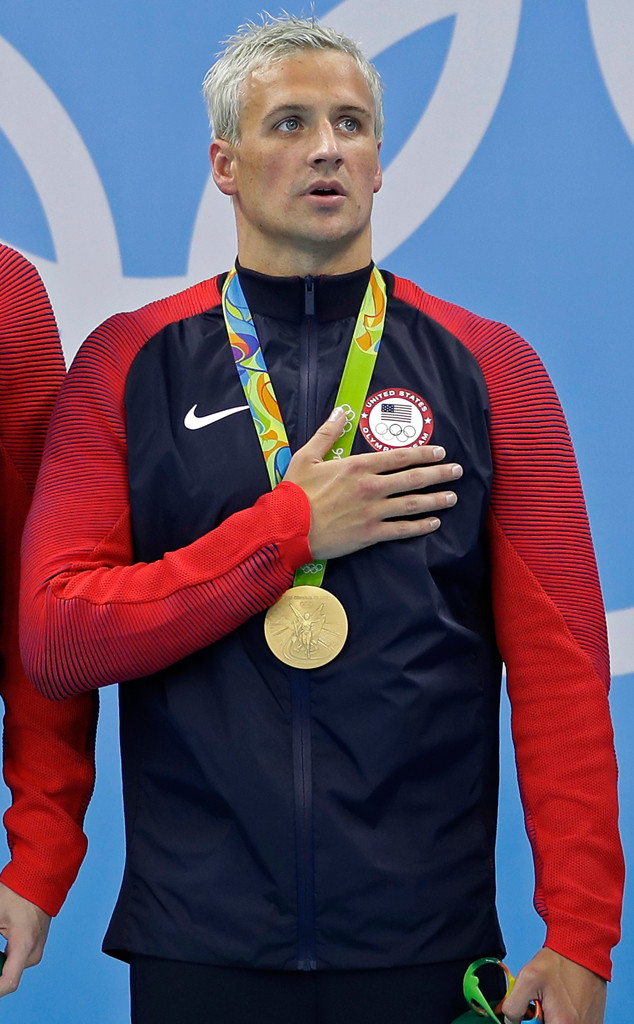 AP Photo/Michael Sohn
Though its only been two months since his Rio robbery scandal, Ryan Lochte is hoping time heals all.
The Olympic gold medalist dominated headlines this summer at the Olympics when he inaccurately claimed in a televised interview on Today that he and his teammates had been pulled over in their car by armed thieves posing as policemen and one had put a gun to his forehead.
Rio police could not corroborate the swimmer's story and, following conflicting reports, further investigation, security footage from a gas station where the altercation actually took place and an accompanying media frenzy, Lochte issued a public apology. "I want to apologize for my behavior last weekend—for not being more careful and candid in how I described the events of that early morning," he explained on social media in August.