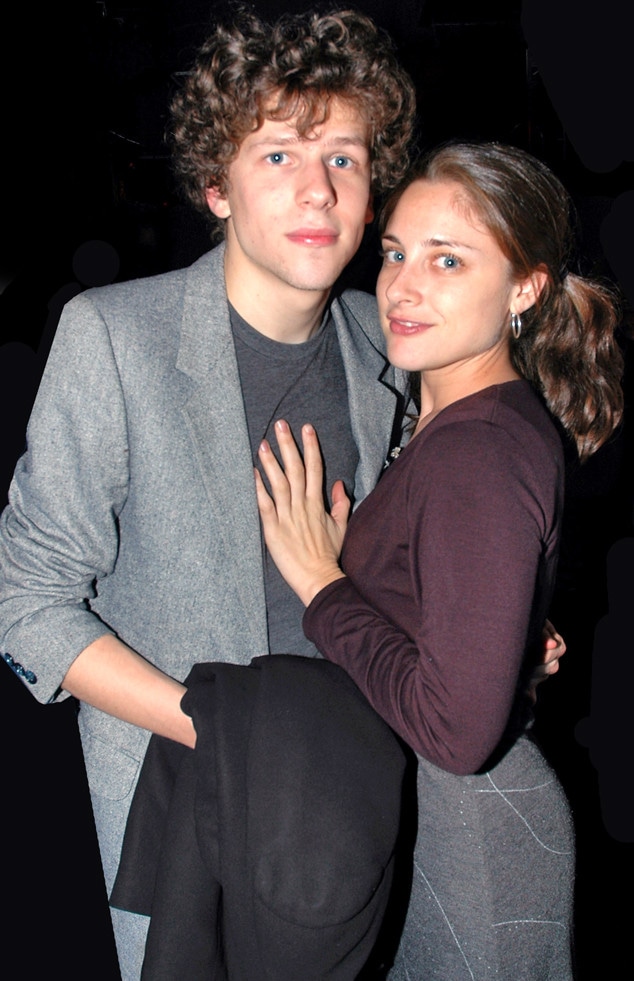 Rob Loud/WireImage
Jesse Eisenberg is about to be a daddy!
E! News has learned the 33-year-old actor is expecting his first child with longtime girlfriend Anna Strout.
The couple dated for 10 years, from 2002 to 2012, before they went their separate ways for a little while. Then, right before heading to London to perform in the West End show The Spoils, he spent four months volunteering at a domestic violence shelter in Bloomington, Indiana. There, he worked on a fundraising campaign with the University of Indiana and raised $500,000, which was enough money to pay off the shelter's mortgage. Strout's mother is the executive director of the shelter.
Still, Eisenberg has always preferred to remain private, telling The Guardian, "I was there for, like, personal reasons. For reasons I don't want to bring up in an interview."
The couple ended up making their rekindling public when they were photographed at a basketball game in January, right after the New Year.
Though he's remained private about their relationship, it's obvious that Eisenberg has always seen something incredibly special in Strout. For example, in an interview with Seventeen magazine in 2011, not only did he admit she was the only girl he'd ever been on a date with, but he also revealed what he loved about her.
"I find people who want to help other people to be the most interesting," he said at the time. "I come from a family of teachers, and my friends are teachers, often times in very difficult school situations. My job is so selfish and focused on my own vanity that I like to surround myself with people who are actually helping people throughout their day."