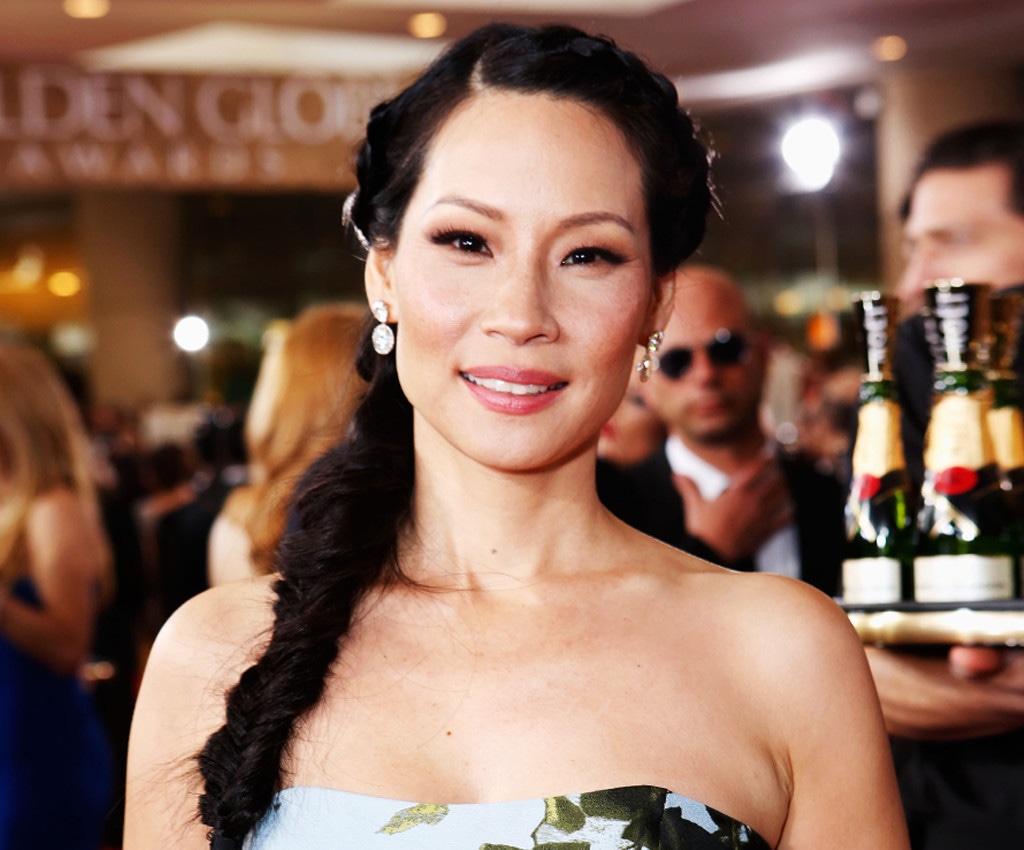 Alexandra Wyman/Getty Images
Not all of us can say we work on a hit TV show for a living, but most of us can relate to an eight-hour-plus workday.
So how does 47-year old Lucy Liu manage to always look fresh, and quite honestly, the same age she did a decade ago? It probably has something to do with her healthy eating habits, hardcore morning workouts and her insistence on only wearing comfortable heels.
In fact, the Elementary star favors comfy shoes so much that she just partnered with Italian shoe designer Bruno Magli to help design "The Lucy" pump (with portion of the proceeds benefiting UNICEF) for his new fall line.
"I just like the idea of a pump because I'm shorter, and it gives the illusion of a longer leg," the actress said.  
What other easy-yet-wise lifestyle tips does this Hollywood veteran offer up? Keep reading. 
Tell us about the Lucy pumps you helped design.
They're classic with a twist. I like a little bit of toe cleavage, and you get that look with the classic M-design of these shoes. It was important that all of the colors were neutral and timeless (think two-toned palettes in combos of nude, black, snakeskin, grey, metallic and red). I always gravitate toward neutrals. I especially love a grey neutral; it goes with brown, black and you can wear it with anything—on the red carpet and even with jeans.
What's most important in a shoe for you?
Comfort. I feel the inside…that's what I do when I buy a shoe. I check to see if it's cushioned. If it's not, then I won't buy it. I kept that in mind with these pumps.
What's a typical outfit for you?
I love to wear a dress during the day. I usually go workout in the morning, take a shower and throw a dress on with a pair of heels. It's easy because, as soon as I get to work, I have to take it off to put on a costume. And then when I'm done at work, I throw it back on and it still feels fresh. It's simple to dress up if I'm going out after work, too.
What's a typical workday like for you?
I get up early, around 6 a.m. I'll get up, take the dog out and workout. I have an hour and a half before I even get to the gym, then an hour at the gym and then I'm off to work. Typically my workday is 14 hours long, so by the time I come back home, I'm dead.
What workouts do you do?
I am obsessed with SoulCycle right now. It energizes me and helps wake me up in the morning. With all of the lines that I have to memorize, it sort of activates my brain. Obviously, it's not easy to get up, but it's fun to be in a group of people. We all kind of suffer together.
What's your skin-care routine like?
I've really minimized my skin-care routine over the years. I used to do a lot of different things, but now I put coconut oil and Avène cream on my face and call it a night. And if you drink a lot of water, that helps, too.
What's your go-to everyday makeup?
A concealer, mascara and cream blush. I think that's the key. The cream blush I have, I think it's Avon, I use on my lips, too. The mascara I have is literally just from the Japanese supermarket. Tom Ford does a really great foundation stick. It looks great on camera, too. Oh, and a wonderful Elizabeth Arden eyebrow pencil. Maybe I'll bring that with me for an evening look.
Do you have any non-product related beauty tips?
Aside from exercising, these days I'm eating really organic. I'll even pass on something if I don't think it's organic. I'm doing that more now because I have a 1-year old son and it's important for me to feed him things that are fresh. For him, who's growing and developing, it's going to make a big difference. For me, when I don't eat organic, I just feel tired.
Watch:
Morning, Noon & Night: How to Wear Combat Boots