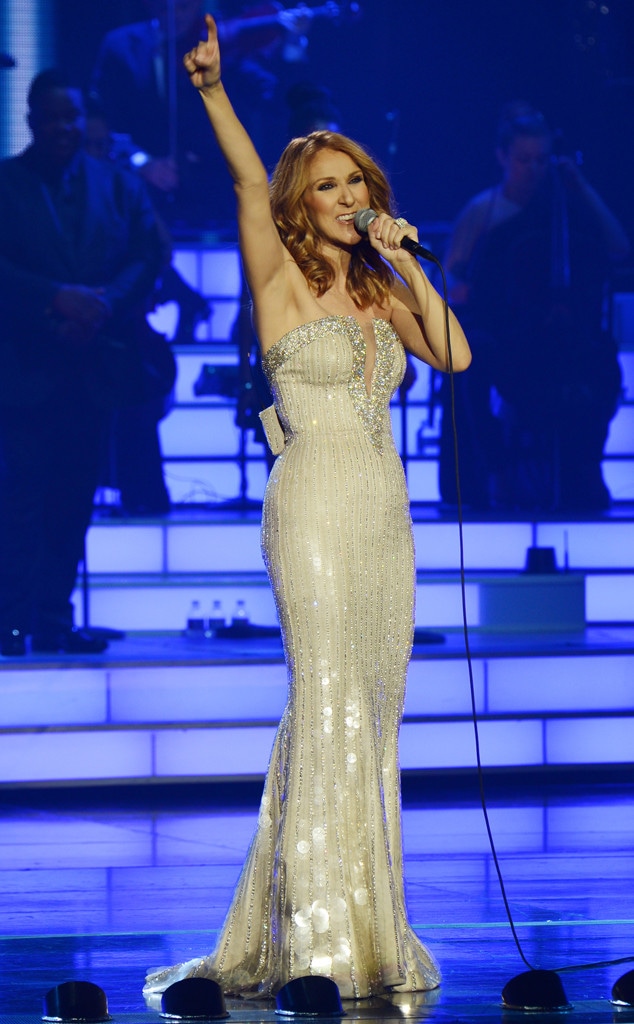 Denise Truscello
Celine Dion's heart and love for René Angélil will continue to go on.
Almost 10 months after the death of her husband, "The Power of Love" singer may be back performing in Las Vegas. But in between each and every sold-out show, the proud mom is thinking about her partner.
"Before he left, it was very, very difficult for all of us," Celine shared with CBS News this weekend. "For me especially, and my children, to see the man of my life die a little bit more every day. And when he left, it was kind of a relief for me that the man that I love, the only man that I kissed, the only man that I loved. Yeah. I never kissed another man in my life."
She continued, "So the man of my life was my partner, and we were one. So when he stopped suffering, I said to myself, he's okay. And he deserves not to suffer."
Watch:
Celine Dion Talks Coping With Loss of Husband Rene Angelil
Celine was just 12 years old when she was introduced to René by her mother.  What started off as a professional relationship—he served as Celine's manager—also turned romantic leading to a lavish wedding in 1994. They were married for more than 20 years before René passed away from throat cancer in January.
While the grieving process continues, Celine has been able to return to the stage of The Colosseum at Caesars Palace. In fact, she celebrated her 1,000 performance at the venue Saturday evening.
"Back in 2003, when I began performing in this newly built theatre, little did we know we were going to reach such an incredible number of shows," Celine said. "Thank you René who had this vision and shared the journey with me and thank you to the four million fans who made this possible by choosing music as their international language."
During her open and honest chat with CBS News' Mo Rocca, Celine was also asked if she hopes to fall in love again anytime in the future. Her answer may just surprise some fans.
"Not now. Unh-uh," she revealed. "I love. I love. I love him. I'm still in love with him. And I have the love of my children. I have the love of my fans. I love the people that I work with.  So my life is not empty of love."
Celine added, "But there's a song from Sia, 'I go to sleep and imagine that you're there with me.' And I go to bed with him. And I come on stage with him. And so I'm still married to him."