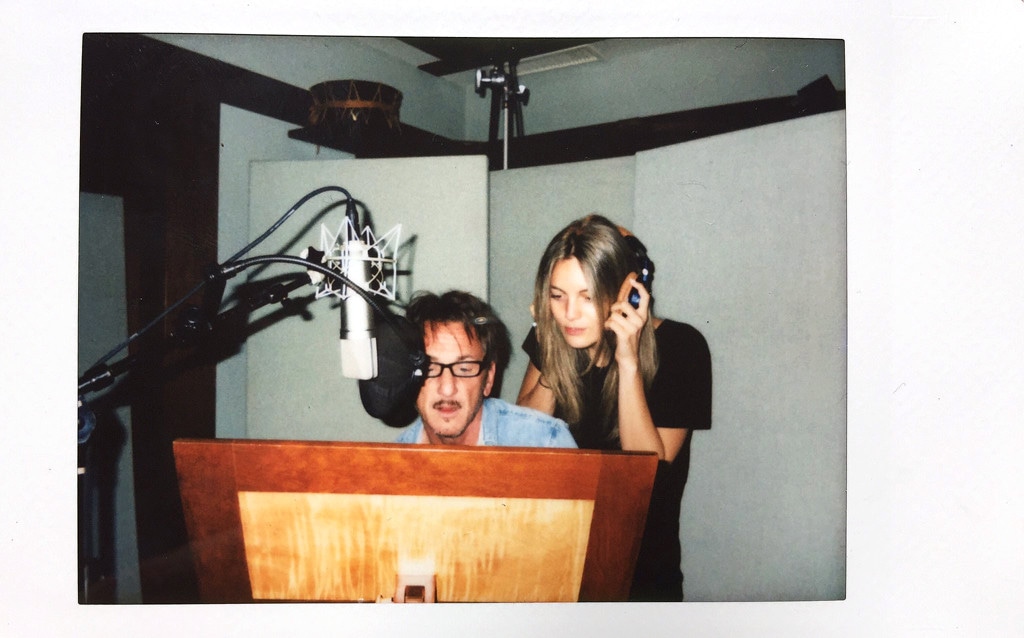 Twitter
Sean Penn has a new leading lady in his life and she's got her own Hollywood connection.
It turns out that the Academy Award-winning actor is dating Vincent D'Onofrio's 24-year-old daughter, Leila George D'Onofrio.
E! News has learned that the two have been spending ample time together in recent months and have been spotted on several dinner dates at some of Los Angeles' trendiest hot spots.
Less than one week ago, Leila posted an Instagram of her with Sean in a recording studio working on an upcoming audiobook in Malibu.
Leila has also been bit with the acting bug, though, and she most recently starred alongside James Franco and Tori Spelling in the 2016 Lifetime movie Mother, May I Sleep With Danger.
She then filmed The Long Road with Franco shortly thereafter, and the movie is slated for release next year.
Josh Hartnett, Ashton Kutcher, Timothy Hutton and Courtney Love are all also signed on to the project.
Penn was most recently linked to Charlize Theron, but the two split after dating for about a year and a half back in July 2015.
The actor was previously married to Madonna from 1985 to 1989 followed by a 14-year relationship married to Robin Wright.
He and Wright split in 2010 and have two children together, Hopper and Dylan Penn.