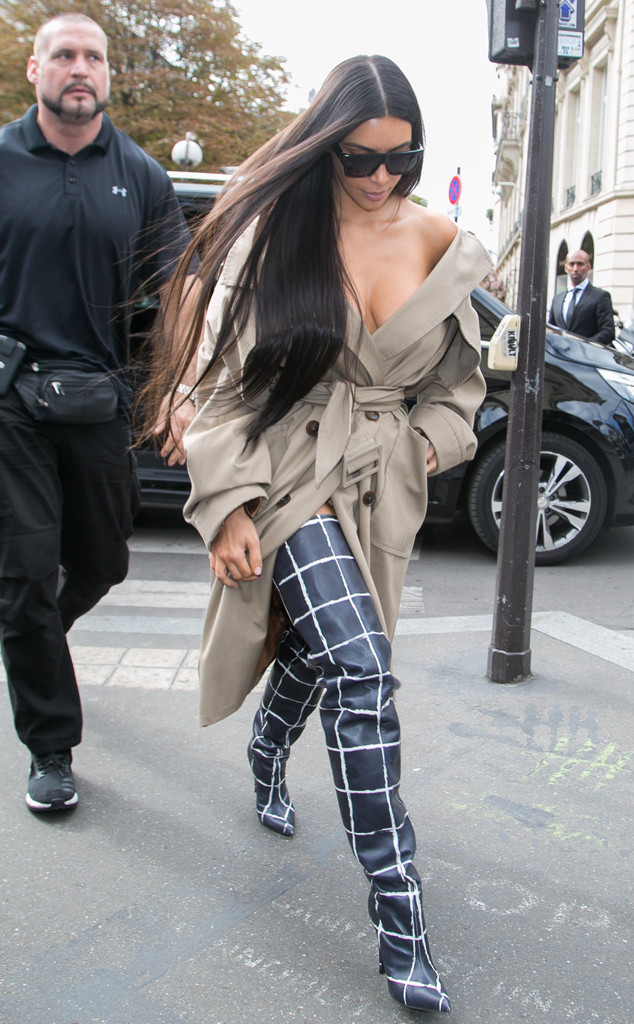 Marc Piasecki/GC Images
It's no surprise that Kim Kardashian is shaken up after her terrifying night in Paris, but along with trying to deal with what happened, the E! star is now also facing criticism from some skeptics that the entire robbery was a publicity stunt.
We're told Kim is stunned people would even contemplate that she was behind what happened. "It's crazy to her that people, even for a second, think she is fabricating this story," a source close to the star tells E! News, adding that right now, "She feels like no one understands her and what she been through."
"Kim is surrounded by her friends and family now. She is really upset and is going to speak to a therapist in deeper lengths about this," the insider says.