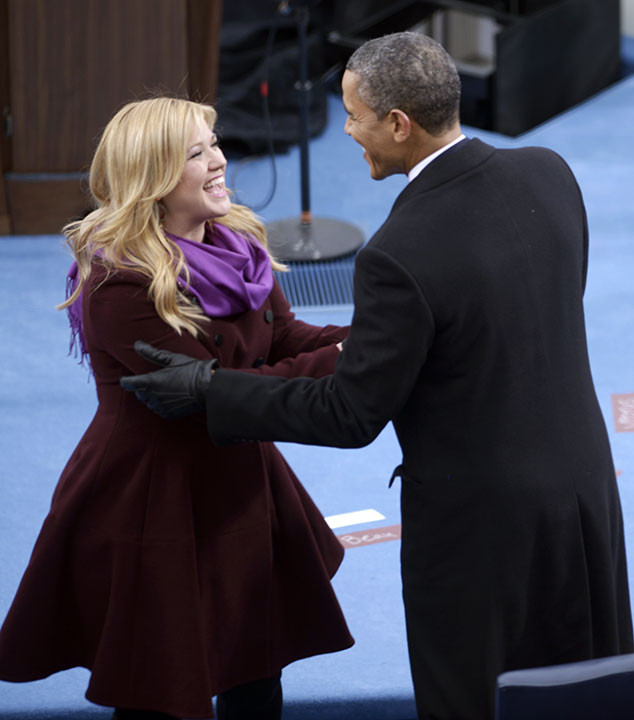 BRENDAN SMIALOWSKI/AFP/Getty Images
Once upon a time, President Barack Obama was a Senate newcomer with a unique name—and Kelly Clarkson will never forget that.
During a late night interview with Seth Meyers Tuesday, the Grammy winner traveled in time to a moment that is forever burned into her memory—the time she was asked to introduce Obama at an event in front of the Senate. "I just want to emphasize that not anyone out of Chicago knew who he was," Clarkson said of her first meeting with the future Commander-in-Chief.
Before becoming a new senator, Obama had won a Grammy Award for Best Spoken Word Album for his new book, Dreams from My Father, and Clarkson was tasked with introducing him since they were both bonafide Grammy winners.
"I don't talk in front of people, let alone the freaking Senate," she warned. Awkwardly, the songstress couldn't remember which Grammy Obama had won, what book he had just written or how to pronounce his not-yet-famous name. "I grew up in Burleson, Texas. There were not a lot of Barack Obamas. It was not a normal name for me," she joked.