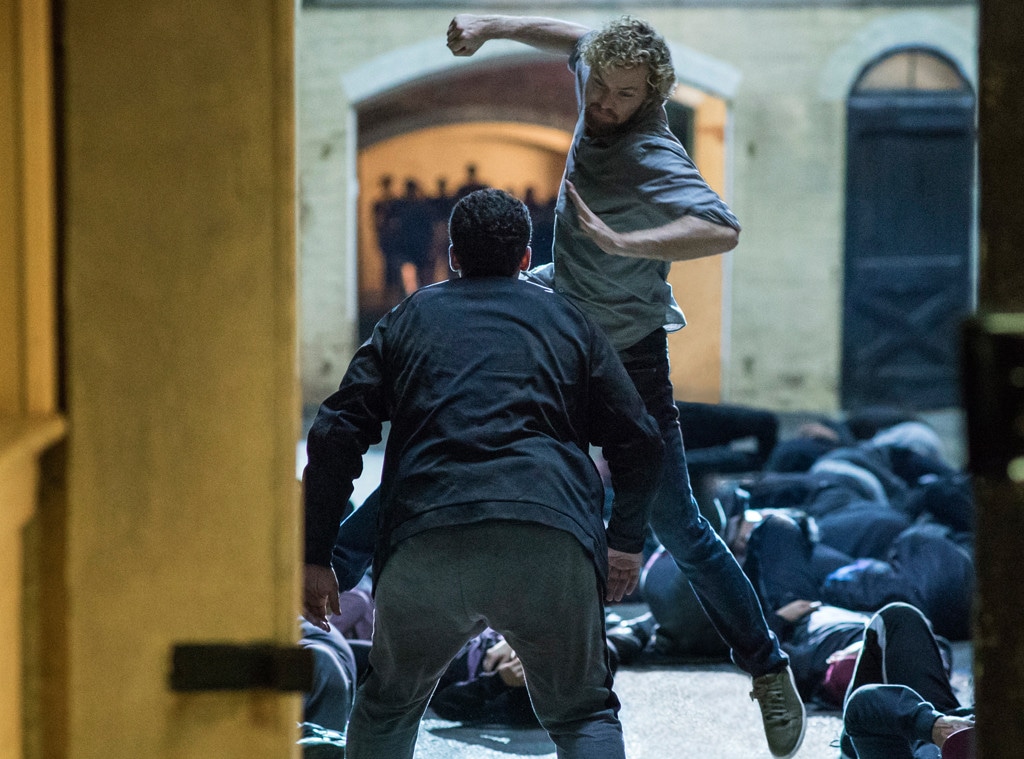 Netflix
You can't have Luke Cage without Iron Fist, you simply can't. And now Netflix is rectifying that: Marvel's Iron Fist has a premiere date and it's only five months away. The next Marvel series to hit Netflix arrives on Friday, March 17, 2017. But you don't have to wait that long to get an official first look. Netflix has released the mysterious trailer below and the first photo of Finn Jones in action as Danny Rand above.
"Open heart. Closed fist. #IronFist," Netflix tweeted along with the photo.
Game of Thrones star Jones will play Danny Rand, a man who returns to New York City after being missing for years. Now he's got some serious kung-fu prowess and, you know, the power of Iron Fist. Jessica Henwick, David Wenham, Jessica Stroup and Tom Pelphrey also star. And it's safe to assume you'll see Rosario Dawson's Claire Temple show up. At the end of Luke Cage, Dawson's character is seeing taking a number off a flyer for a self-defense class taught by Colleen Wing (Henwick).
After Iron Fist comes The Punisher, Jon Bernthal's Daredevil spinoff series, and The Defenders, the team-up series. Jones, Mike Colter, Charlie Cox and Krysten Ritter will unite for The Defenders miniseries with Douglas Petrie and Marco Ramirez of Marvel's Daredevil serving as showrunners.
"This is the big one. Four amazing casts, four amazing series, now all in one amazing story," Petrie and Marco said in a statement. "We are thrilled at the opportunity to deliver the show that both we and the fans have been waiting for."
Marvel's Jessica Jones starring Ritter will also return for a second season and Daredevil for a third. Luke Cage season one premiered on Friday, Sept. 30.
Iron Fist debuts Friday, March 17 on Netflix.