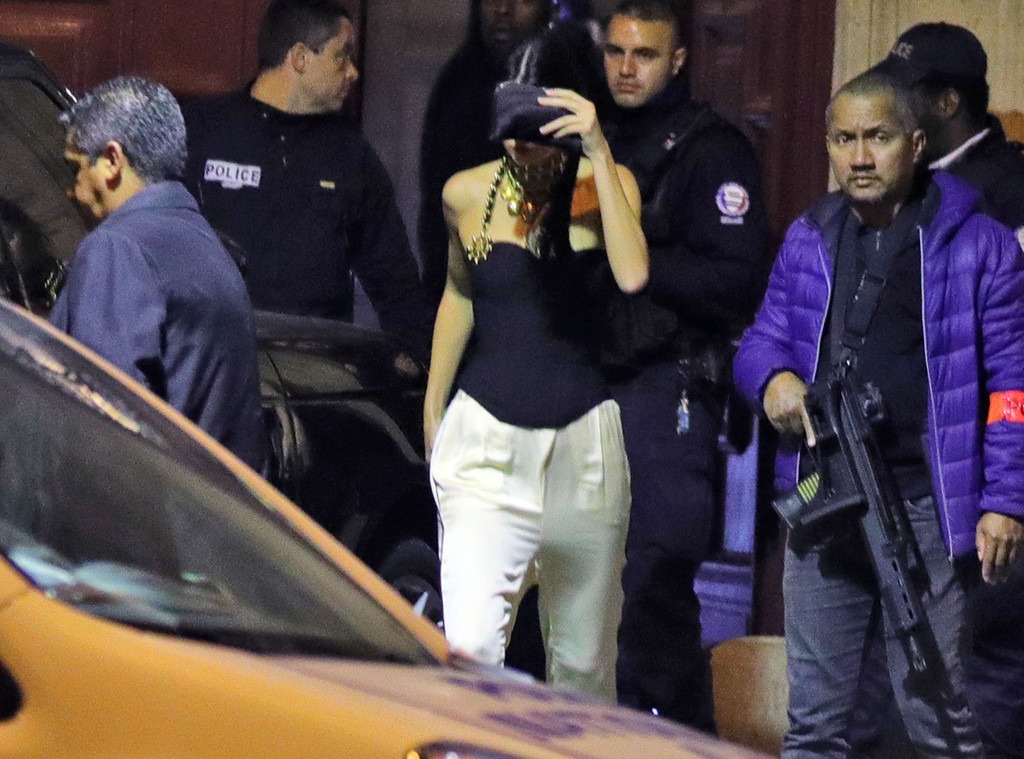 Raxel/Splash News
Kendall Jenner dropped everything to be by Kim Kardashian West's side after she was held at gunpoint.
The model, who was out with friends at a Parisian club at the time, ran to the exclusive hotel where Kim was staying to check in on her. Friends such as Hailey Baldwin, Jasmine Sanders and Anwar Hadid were also spotted at the scene of the crime, accompanying Kendall to give her any needed support.
Although Kim was expected to stay in Paris until Tuesday, the E! star cut her trip short and flew to New York early Monday morning. Kanye West, who cut his performance short at the Meadows Music Festival Sunday night upon hearing the news, was seen heading to the airport to meet his wife.
Best Images/FAMEFLYNET PICTURES
Best Images/FAMEFLYNET PICTURES
Kendall also opted to leave the City of Light, frantically leaving her hotel and making her way to the airport to catch a private flight; however, Kim and Kendall were not on the same private jet.
As E! News previously reported, 35-year-old Kim was "held up at gunpoint inside her Paris hotel room this evening, by two armed masked men dressed as police officers," her rep told us. Kim was "badly shaken but physically unharmed," her rep added. More details about the scary incident that took place emerged overnight.
A source revealed to E! News that Kim was gagged and bound at her hands and feet, then handcuffed and held at gunpoint. "She begged for them to let her live and [said] she has babies at home. Then they wrapped her mouth in tape and put her in the bathtub." 
The source added, "She thought they were for sure going to kill her."
Fortunately, Kim and Kanye's children, Saint West, 9 months, and North West, 3, were not in the room at the time.
After the robbers left with "all her jewelry," Kim broke free from her bindings. She then spoke with Parisian police about her experience before taking off for the U.S.
"All of us at E! are incredibly thankful that Kim Kardashian West is safe, and we send her and her family our love and support. Keeping Up With the Kardashians was not filming at the time of the robbery," the network said in a statement. "Our focus right now is entirely on Kim's well-being."