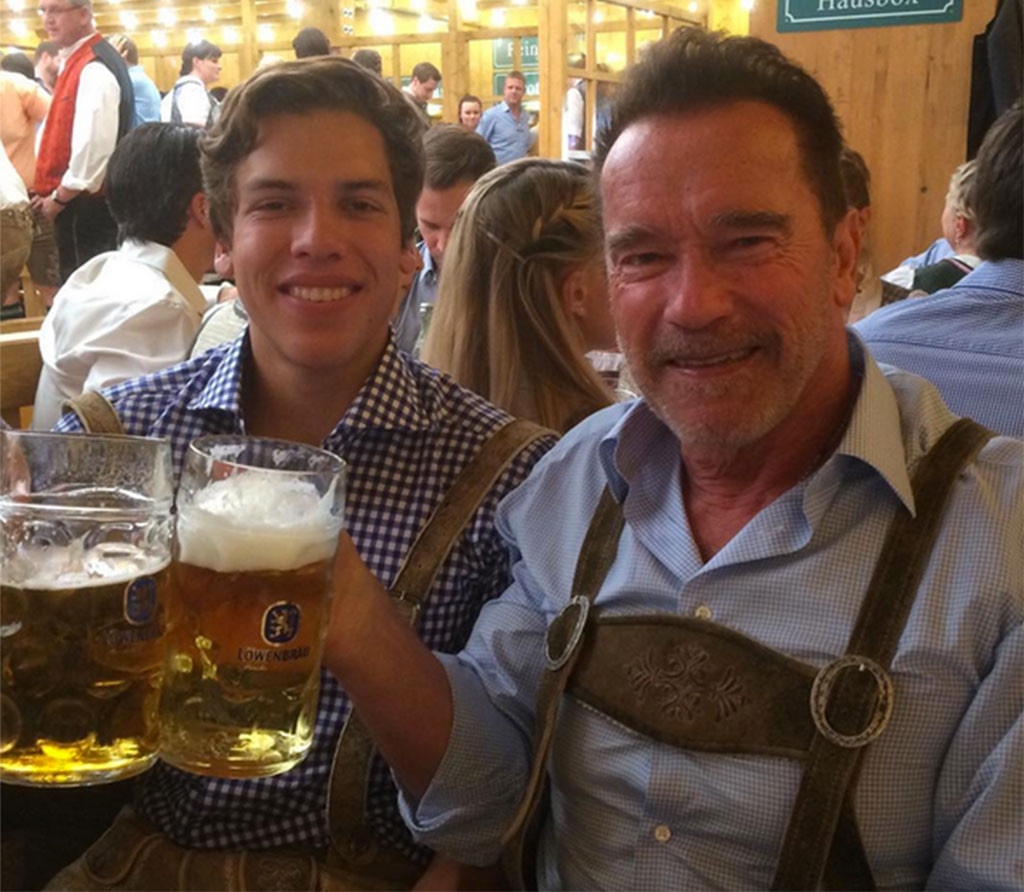 Instagram
Arnold Schwarzenegger isn't celebrating Oktoberfest alone this year.
The Terminator star decided to get away from Hollywood and head to Munich, Germany over the weekend. But instead of riding solo, the future Celebrity Apprentice host was able to travel with his son Joseph Baena.
As he celebrated his 19th birthday, Joseph and his dad enjoyed an evening at a local beer festival. They also dressed for the part with suspenders and collared shirts.
"Happy birthday, Joseph. Great student, great athlete," Arnold shared on Instagram. "I'm proud of you and I love you!"
Just last year, the actor opened up about his relationship with Joseph whose mother is Mildred Baena. When speaking with Howard Stern, Arnold said his son has made the best of a "tough situation."
"He's terrific and he totally understands the situation," the former California governor told the radio host. "So, it all has worked out … It's a very tough situation for him. It's a very tough situation for my kids, very tough situation for my family. It was tough for everybody. But it has happened and now we have to figure it out, right?"
E! News has also learned that Arnold's girlfriend Heather Milligan was able to make the trip to Germany for Oktoberfest. 
In fact, the pair has been spotted at the Schuetzen Festzelt where they enjoyed the sights, sounds and tastes of the area. 
While Joseph tries to live his life primarily away from the public eye, Arnold has a busy few months ahead.
In addition to his new gig on Celebrity Apprentice premiering this January, the actor is also rumored to be considering a return to the big screen as Conan the Barbarian.