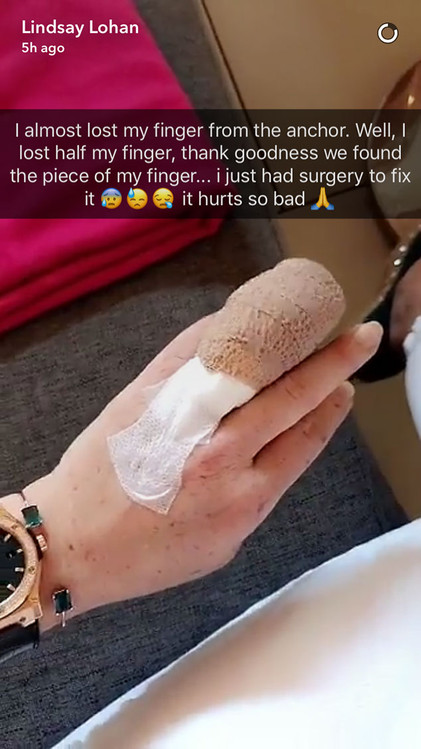 Snapchat
Lindsay Lohan just had a major scare.
While boating Sunday, the actress nearly lost her left-hand ring finger after getting caught up in the boat's anchor. "This is why I shouldn't try to help get the rope to anchor the boat. I lost half of my finger," she tweeted.
According to TMZ, the 30-year-old was entangled by the anchor's rope and it pulled her down into the water. In the process of trying to untangle herself, the anchor cut off the top of her finger. But on Monday, Lohan tweeted, "To make this very clear. The bottom part of my finger was ripped off. It was not 'chopped' or 'severed' off."
Fortunately, she was able to find the missing piece, see a surgeon and get the finger repaired.