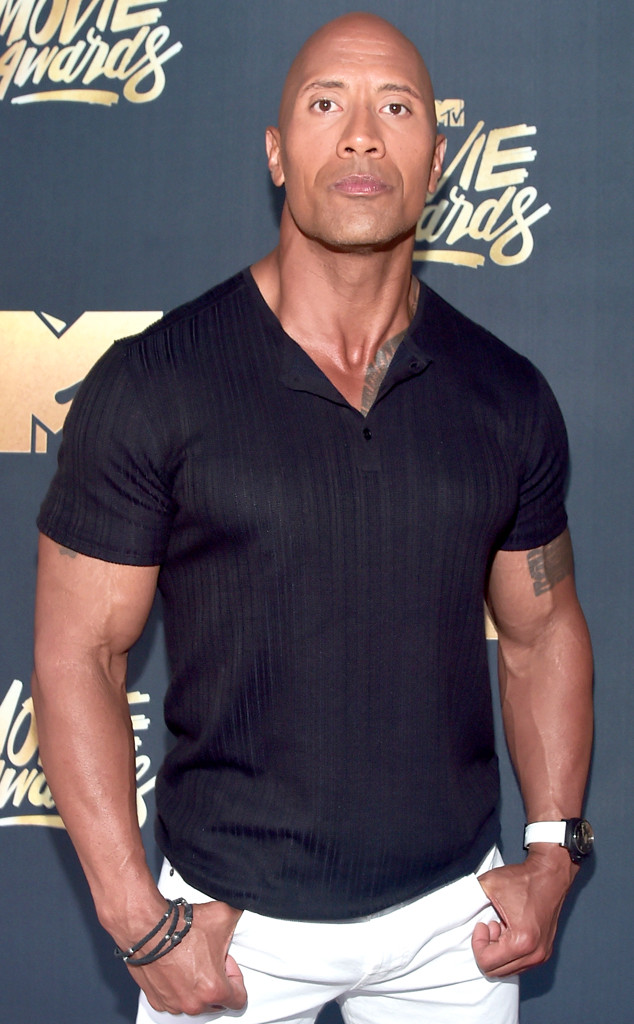 Alberto Rodriguez/MTV1415/Getty Images for MTV
Dwayne Johnson is joining the ranks of celebrities that are encouraging people—especially young ones—to go out and vote.
The Rock, who is busy filming Jumanji in Hawaii, enlisted his production team at Seven Bucks Production to create a song that explains why registering to vote takes no time at all (which is why everyone should do it). "Did you know it takes approximately a minute and 34 seconds to register to vote? Ninety-four seconds to register to vote," The Rock says to the camera.
To further drive the point home, the Ballers star gets some of his production crew to sing a somewhat NSFW song telling people all the things they can do it that 94 seconds. "You can tie your shoes, you can sing the blues / You can go out and bitch slap a candy-ass jabroni if you choose," they sing.