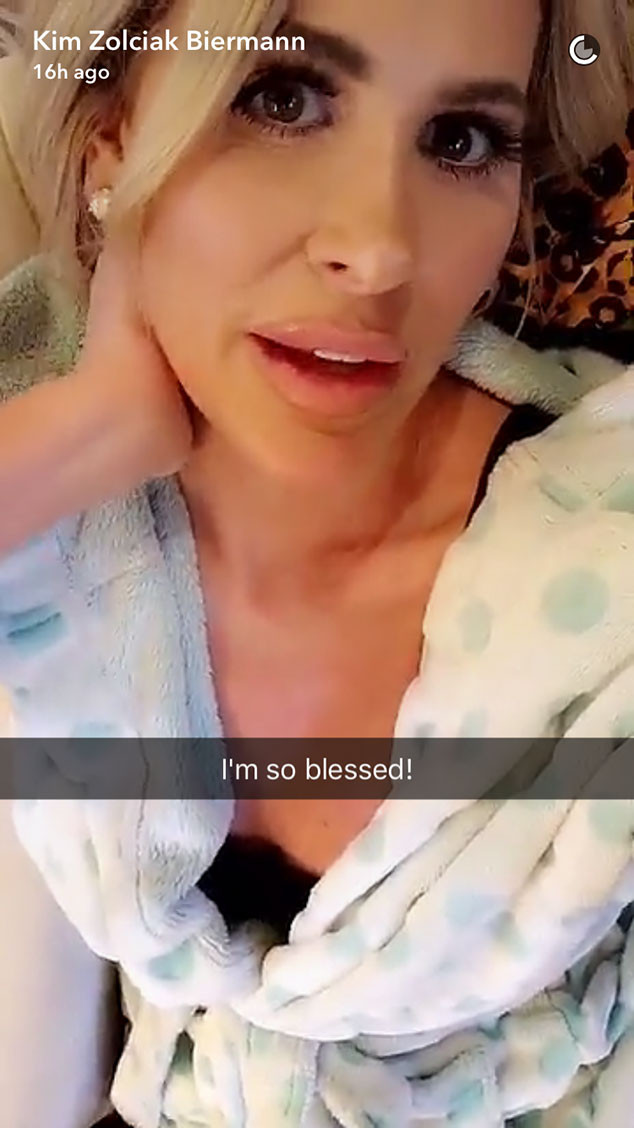 Snapchat
As a reality show family of eight, the Biermann's face their fair share of drama, but off-camera, mom and dad are going strong despite what the headlines claim.
In light of news that professional football player Kroy Biermann was released from this contract with the Buffalo Bills, reports quickly surfaced that his marriage to reality star Kim Zolciak-Biermann had taken a rocky turn. However, the mom of six was not about to stay silent about the claims.
"These f--king idiots that write this s--t in the tabloids all for clicks on your website. You say that Kroy and I are at war because he's home with me so much. News flash, a--holes, he's played for the Falcons for 8 years, so he's always been f--king home," she said on Snapchat.
"On a more serious note, I really don't appreciate people talking shit especially shit that's not true because I have the most incredible husband in the world," she added.