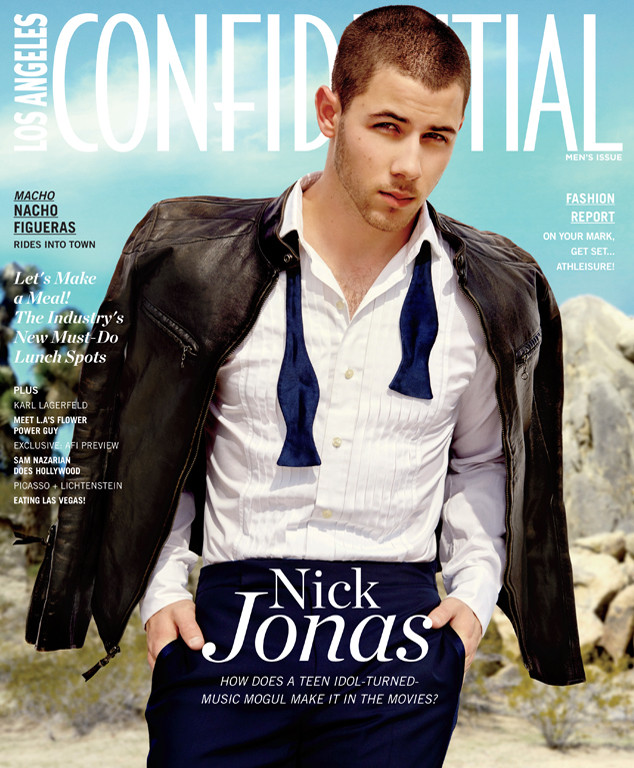 Yu Tsai/LA Confidential
Who is the apple of Nick Jonas' gorgeous brown eye these days?
That seems to be a question that many fans have constantly asked since his surprising split from ex-girlfriend Olivia Culpo last year. And although a number of Hollywood beauties' names have popped up when speculating whether something romantic was brewing with the singer (Kate Hudson, Selena Gomez and Lily Collins, to name a few), Jonas insists that he's not about that life right now.
"It's been challenging to find any time on that front. But it's also a choice I made to just have this season of my life be solo, so that I can make the most of all I'm trying to accomplish," he tells LA Confidential magazine for their October issue. "I've got plenty of time, at 24. I mean I hope I have plenty of time!"