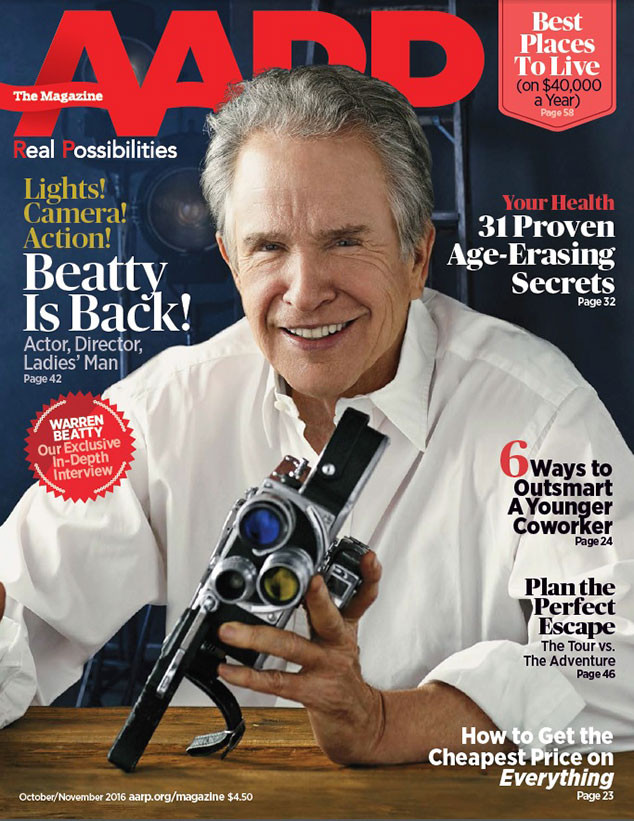 Sam Jones for AARP
Warren Beatty is setting the record straight—no, he has not bed nearly 13,000 women.
While the longtime star with an notably active past personal life has filled the Casanova archetype in Hollywood since he burst onto the scene in 1961's Splendor in the Grass. Having romanced some of the most famous starlets in the business—many of them his own co-star—Beatty was once estimated to have slept with 12,775 people by biographer and Star: How Warren Beatty Seduced America author Peter Biskind.
Six years after the book's publishing, Beatty is pointing out the exaggeration in the writer's claim.
"Think about it, sleeping with 12,775 people...that would mean not just that there were multiple people a day, but that there was no repetition," he told AARP The Magazine.