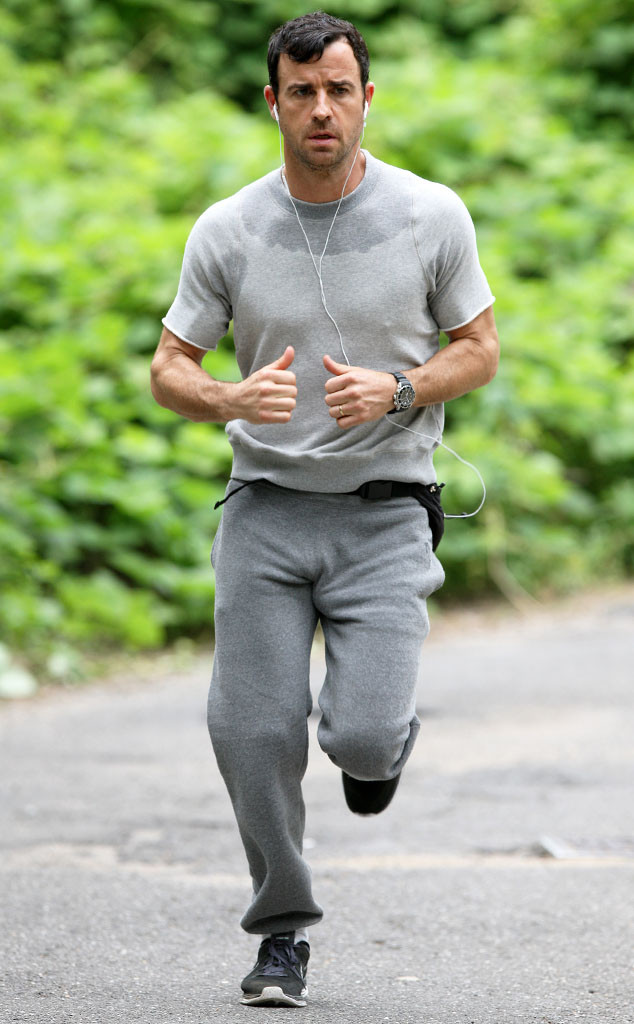 Mok / Splash News
There's a reason Justin Theroux prefers to wear jeans.
After all, it's been three years since the actor was photographed jogging in sweatpants—sans underwear—on the set of The Leftovers. And though he didn't feel "objectified," he did feel embarrassed. "It's like having someone yank your shorts down in public. It doesn't feel great. Anyone who has an unflattering picture taken of them would probably say, 'Join the club,'" he tells Elle. Though several websites wrote flattering pieces about his penis, Theroux still cringed. "It has the appearance of a compliment," he says, "but it's more mortifying than anything else."
In fact, Theroux didn't comment on the photos for a year. When Conan O'Brien brought it up in 2014, he said, "I don't know how to answer this question. I didn't even know that was a thing..."