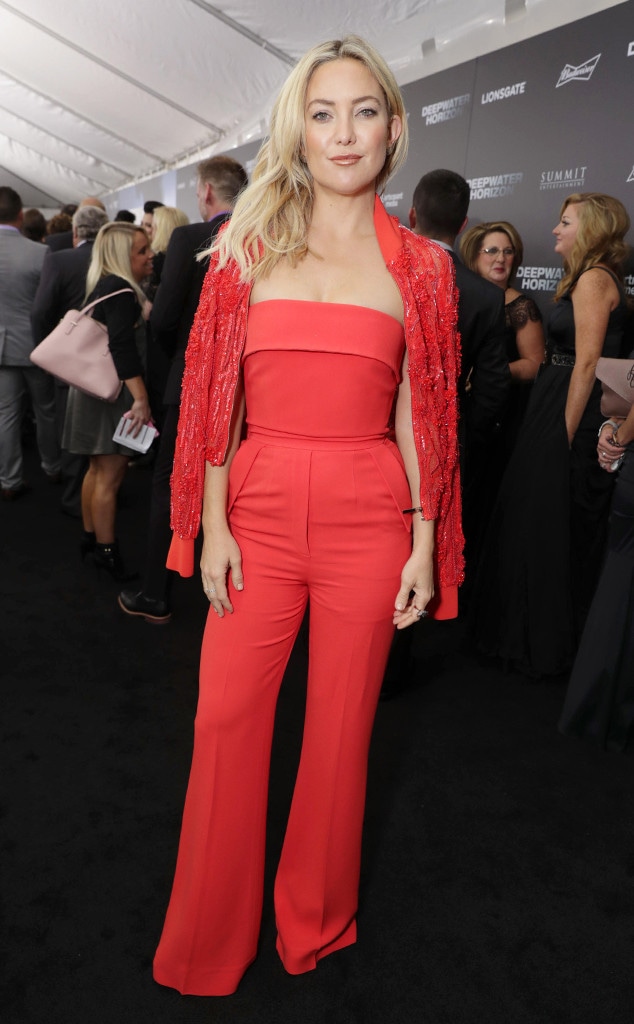 Eric Charbonneau/Invision for Lionsgate/AP Images
When it comes to her tumultuous relationship with her father, Kate Hudson has found peace. 
The Mother's Day star joined The Howard Stern Show on Sirius XM Wednesday morning for an in-depth conversation about life in the limelight, including where things stand between her and musician Bill Hudson. 
In June of last year, the Hudson patriarch slammed Kate and her actor brother Oliver Hudson, telling DailyMail, "I say to them now, 'I set you free.' I had five birth children and I now consider myself a father of three. I no longer recognize Oliver and Kate as my own... [Oliver] is dead to me now. As is Kate."
To that end, Hudson admitted to Howard Stern, "I think forgiveness in any aspect is something that is complex. It is the greatest tool to be able to separate that attachment. So for me, I recognize whatever those issues are is something he has to live with. That must be painful for him and I forgive him."
It's no secret that the Hudson siblings have long considered mom Goldie Hawn's partner Kurt Russell their sole father figure, and Hudson revealed her relationship with Bill began to dissolve around the time of his split from Hawn in 1980. As of now, Hudson said they aren't on speaking terms. 
"I never felt it was about losing interest," she explained. "My mom never spoke poorly of him. I was a real tough little girl. I understood what was going on, I did understand that it didn't have to do with me and Oliver."  
But of the support she's felt from the Hollywood veteran over the years, Hudson told Stern, "The trust I got from [Russell] in terms of his dependability was priceless for me."
The 37-year-old mother of two also revealed that Russell taught her a lot about staying true to one's self in the entertainment industry.
"I think when you grow up with parents like I did, competitiveness in this world is like a 'no, no," Hudson said. "You get it right away. Kurt was great with that stuff when we were growing up. He is so honest, so brutally honest. I love him so much; he is just a great guy. He is an original. He doesn't buy into things." 
In fact, the two star alongside each other in upcoming drama, Deepwater Horizon. Hudson recently caught up with E! News about her latest co-star, and when asked if she was even the slightest bit nervous to share the screen with her mom's longtime love, she told us, "No, because it's my dad." 
"It's more like I think what would be harder is in the future if we have to do a scene where—there will at some point be something in a serious scene where he'll strike me as funny and I won't be able to get out of it," she added. "That makes me more concerned, because I—I'm hard to get back, like once I start to laugh, it takes a bit... I know my dad's gonna to do it to me!"