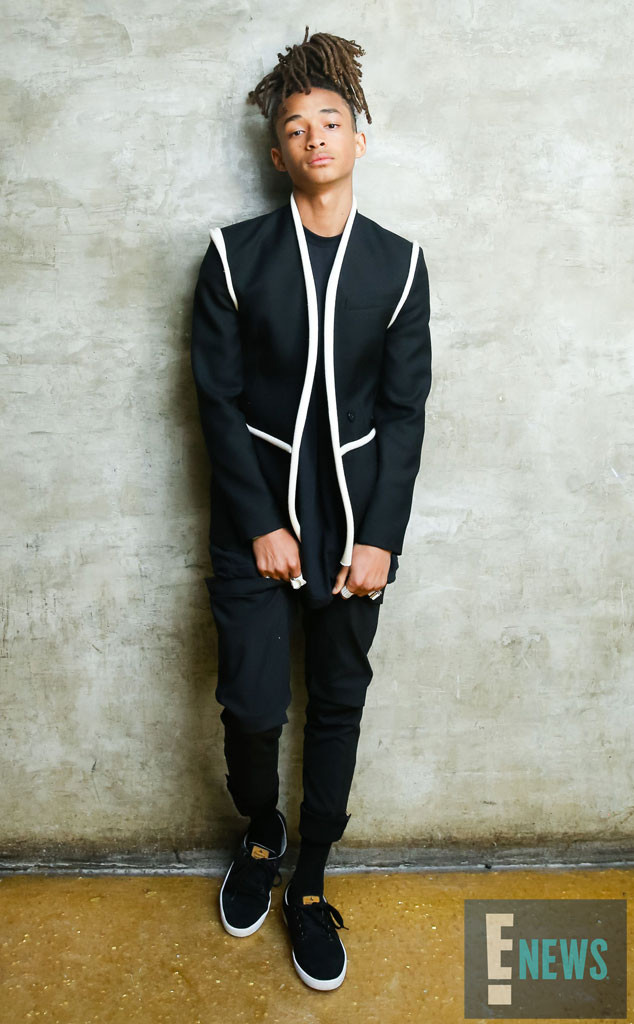 Benjamin Lozovsky/BFA/REX/Shutterstock
Jaden Smith is being recognized for his efforts in taking on environmental issues.
Will Smith and Jada Pinkett Smith's 18-year-old son will be presented with the Male EMA Futures Award (alongside Shailene Woodley) at the Environmental Media Association's 26th Annual EMA Awards on October 22 for his leadership and action in the eco-community.
President of EMA, Debbie Levin, said in a statement, "We are so honored to be able to share with the global public this inspiring young voice for environmental issues and sustainability. Jaden is a true activist and role model that can authentically lead his generation to a more thoughtful and conscious future."
She continued, "Taking action and creating a movement sharing his vision of water stewardship, forestry and plant-based solutions with the goal to decrease the level of greenhouse gas emissions can influence billions. We couldn't be happier to present Jaden with the Male EMA Futures Award."