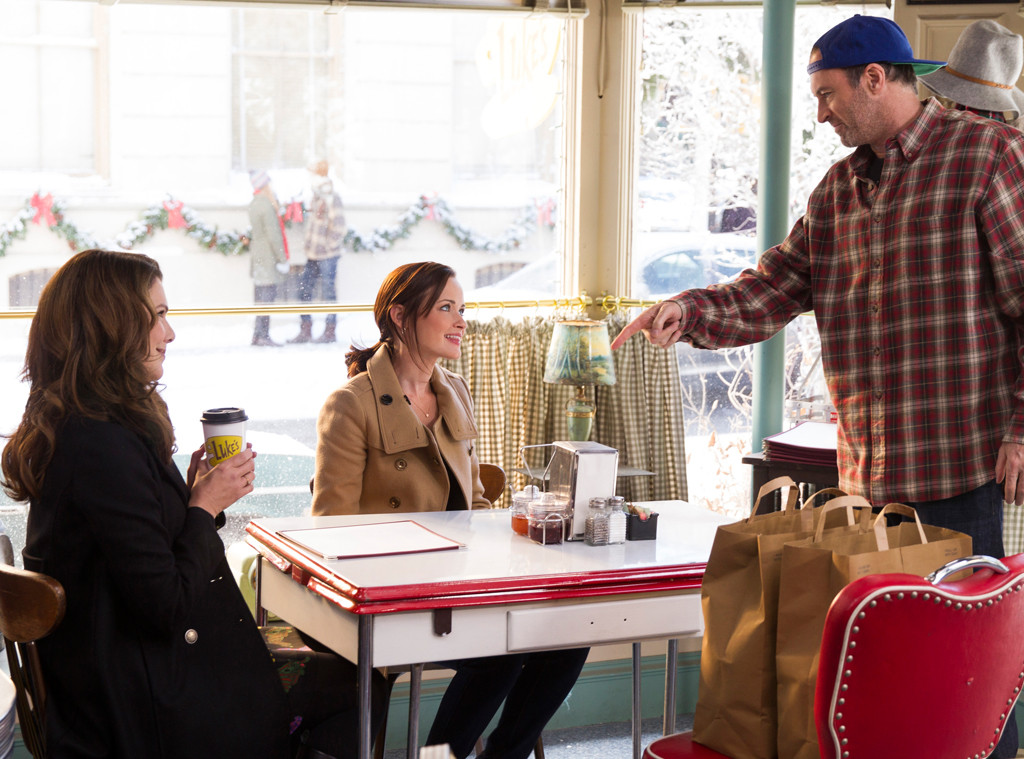 Netflix
In a matter of months, viewers will return to Stars Hollow for Gilmore Girls: A Year in the Life. To say excitement is palpable is an understatement. But Scott Patterson, coffee king Luke Danes, isn't feeling the pressure.
"No pressure at all," he said at Entertainment Weekly's pre-Emmys party. "Why would I feel pressure? I already shot it, it's in the can."
Patterson's Luke was last seen in season seven of Gilmore Girls finally reuniting with Lorelai (Lauren Graham). He teased fans can expect fireworks and surprises when the four 90-minute installments hit Netflix in November. And yes, his relationship with Lorelai has changed since viewers last saw them together in 2007.
"What I can tell you is that we are together and we are figuring out our next move. There are definitely some fireworks there. We did some really intense adult scenes. Since the movies are only an hour and a half long it has way more detail and the writing is deeper and seems longer so it sort of changed," Patterson said. "Fans are not expecting this, but it's more a film now than it is a TV show. Also, Ed Herrmann passed away so we deal with that and that affects the whole dynamic. It affects all of the relationships."
Those fireworks he keeps mentioning? It all stems from Luke and Lorelai's years of sexual tension.
"There has been sexual tension for a long time. We are together, and I mean we don't arm wrestle at night," he said with a laugh. "It will be addressed again, and again, and again and then we have coffee…I'm going to get in so much trouble for this!"
Gilmore Girls: A Year in the Life also stars Alexis Bledel, Kelly Bishop, Sean Gunn, Keiko Agena, Liza Weil, Jared Padalecki, Milo Ventimiglia, Matt Czuchry, Melissa McCarthy, Yanic Truesdale and more of your Stars Hollow favorites.
Gilmore Girls: A Year in the Life drops on Netflix on Friday, Nov. 25.
—Reporting by Alessandra Mortellaro