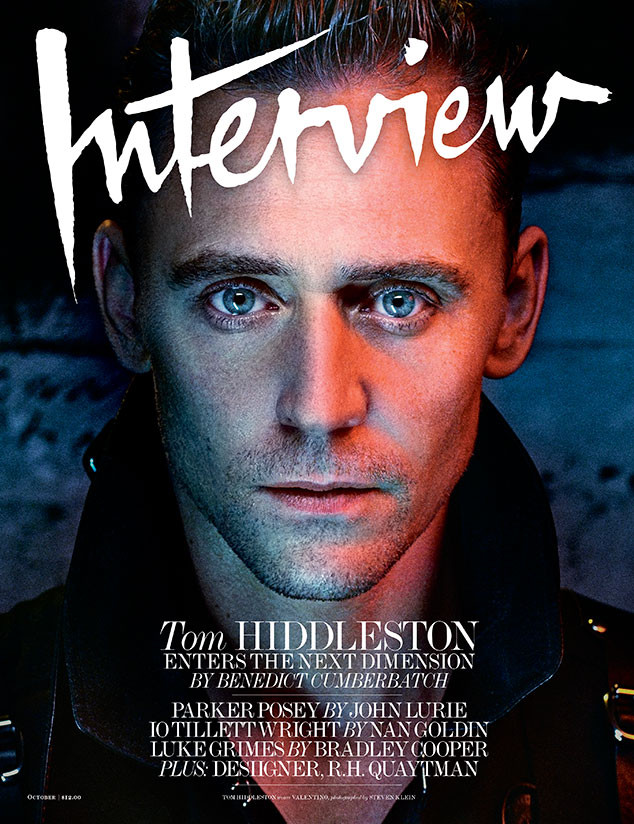 Steven Klein
Thanks to a famous friend, Tom Hiddleston successfully dodged the subject still hanging in the back of everyone's mind.
In a conversation with fellow British star Benedict Cumberbatch for the October issue of Interview, the Night Manager actor discussed virtually every subject possible—from his long-awaited Loki reprisal to his running routine.
Still, there was one topic that was simply off the table—his ex, Taylor Swift. You can thank Cumberbatch for maneuvering around the elephant in the room.