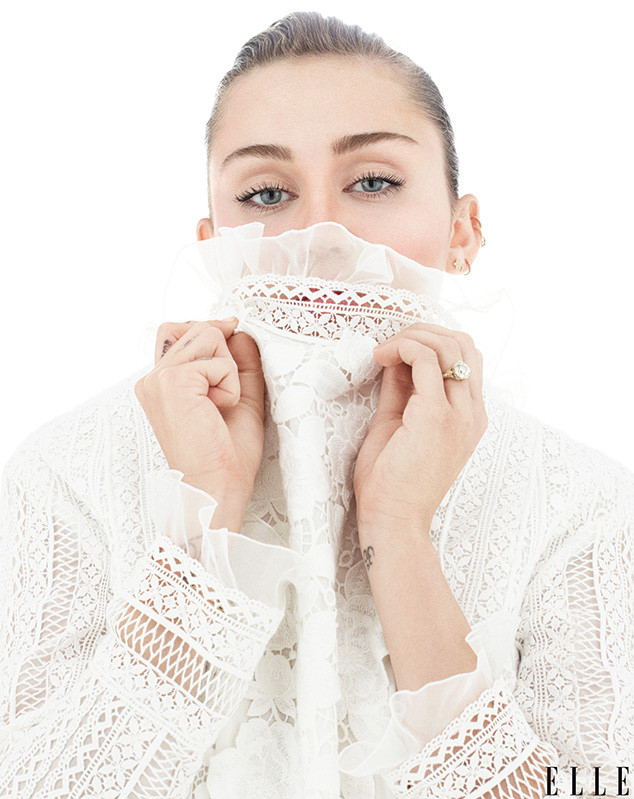 Terry Tsiolis for ELLE
Hannah Montana wasn't the only one living a double life—Miley Cyrus was, too, in a way.
Excerpts from her Elle cover story were released Sept. 12, and on Tuesday, the magazine released the rest of her interview. For four seasons, Miley played the titular character on Hannah Montana—a normal girl by day, a singer by night—until the hit Disney Channel series came to an end in 2011. Miley's father, musician-turned-actor Billy Ray Cyrus, played her character's father, Robby Stewart. When the show premiered, Miley felt like her dreams had come true. It wasn't until later, however, that her dream began to feel more like a nightmare.
"I did not grow up spoiled in any way. I just wanted to be on TV. I mean, at one point—they'll probably kill me for saying it—I was probably the least paid person on my cast because I didn't know any better," the actress recalls. "I was just like, 'I can be on Disney! Yeah, I want to do it!'"