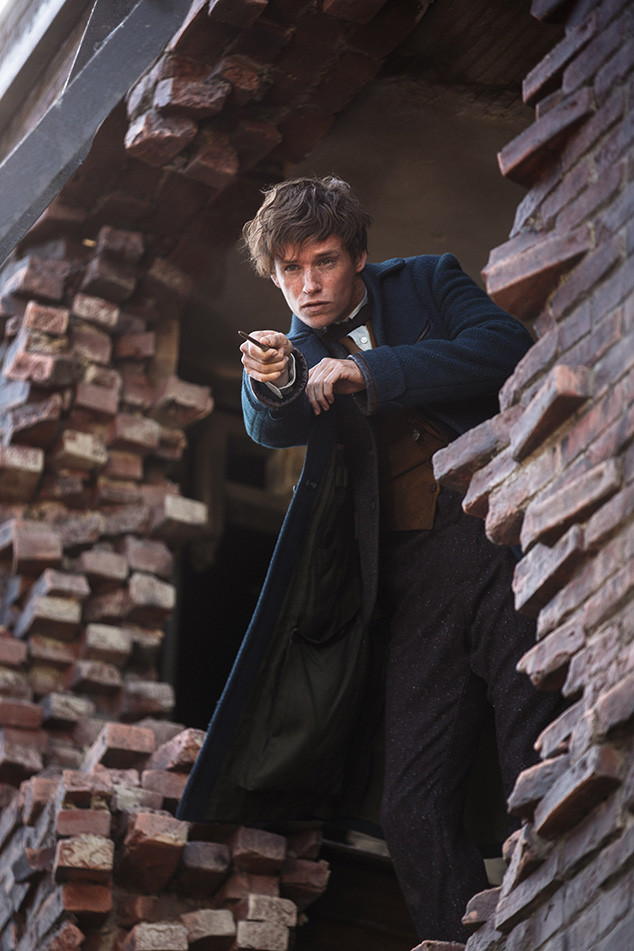 Jaap Buitendijk/Warner Bros.
We're less than two months away from Fantastic Beasts and Where to Find Them, but to hold you over these next several weeks is a new trailer!
Ellen DeGeneres debuted the new preview Wednesday morning, giving Harry Potter-turned-Fantastic Beasts fans a little magic to get through hump day. Although there have been previous trailers that have given Muggles No-Maj an inside look at some of the magical creatures escaping from main character's Newt Scamander case, this one gives viewers a better glimpse into the action that's to come. Based on new scenes included in this preview, it's clear that there's going to be a war.
Colin Farrell's character is on the hunt for Newt's creatures, but with so many on the loose the No-Maj are starting to realize they're living among witches and wizards. But with war on the horizon, Farrell's Percival Graves isn't going to risk exposing his people.