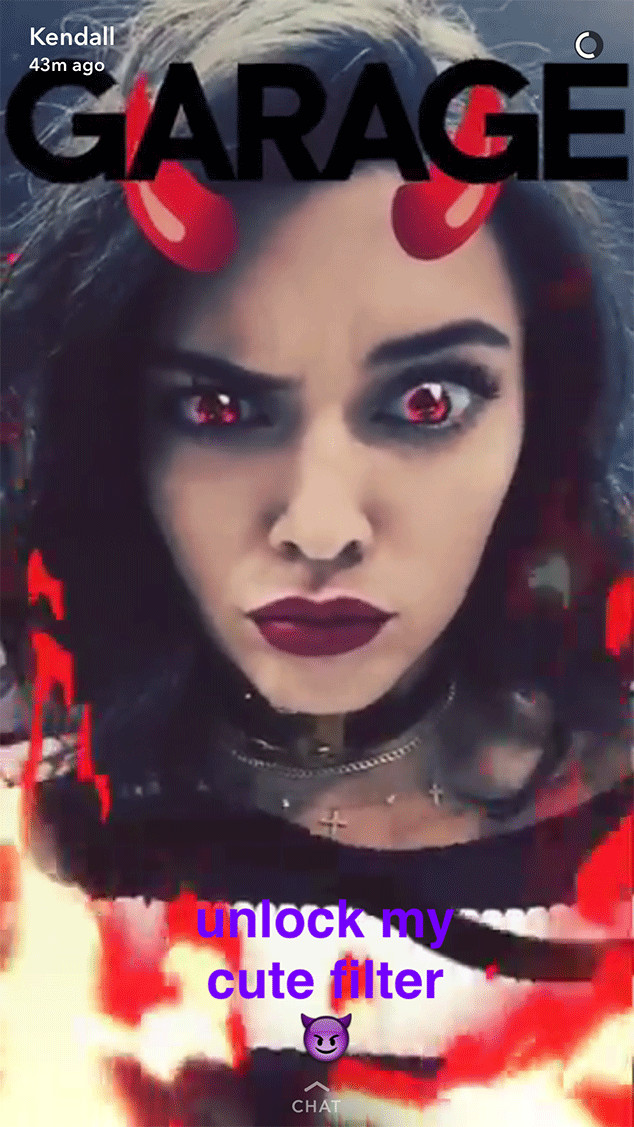 Snapchat
When it comes to being a star in Hollywood, everyone seems to have an opinion on what you say and do.
With the power of social media and the Internet, receiving both the good and bad comments have never been more accessible—and constant.
One celebrity who knows exactly what we're talking about is Kendall Jenner.
Just in time for National Bully Prevention Month, the Keeping Up With the Kardashians star is serving as Garage Magazine's October cover star. At the same time, she's revealing how she deals with cyber bullies.
"Let's face it—Everyone is going to have an opinion. Best advice I have is to realize just that, everyone's always going to be saying something and if you concern yourself with that, you're in for a giant headache," she shared with the publication. "What matters is how you feel. If you like that picture or you feel good in that outfit, f--k it. Gaining perspective does wonders."
Kendall also follows a rule that so many have learned at such a young age. But no matter how old you are, it rings true.
"I aim to treat others as I want to be treated," she shared. "I know that sounds slightly basic, but when it comes to humans and human nature, the simplest answer is usually the right one. It really is as easy as that."
While showing support for the social good campaign "Be Cool Be Nice" with Willow Smith, Kendall revealed the coolest and nicest person she knows is Grandma MJ.
And while technology may bring headache for some, it also has its fun elements like the addictive Snapchat filters. While Kendall is a veteran of the app and uses it everywhere she goes, the supermodel wanted to transform herself via the GARAGE Mag app.
"They're all changing daily, it's hard to keep up!" Kendall admitted. "The deer is pretty adorable and deer-with-a-friend is GREAT! Also, who doesn't love the gold butterflies and the fake tan filter—instacute."
New episodes of Keeping Up With the Kardashians return Sunday, Oct. 23 at 9 p.m., only on E!