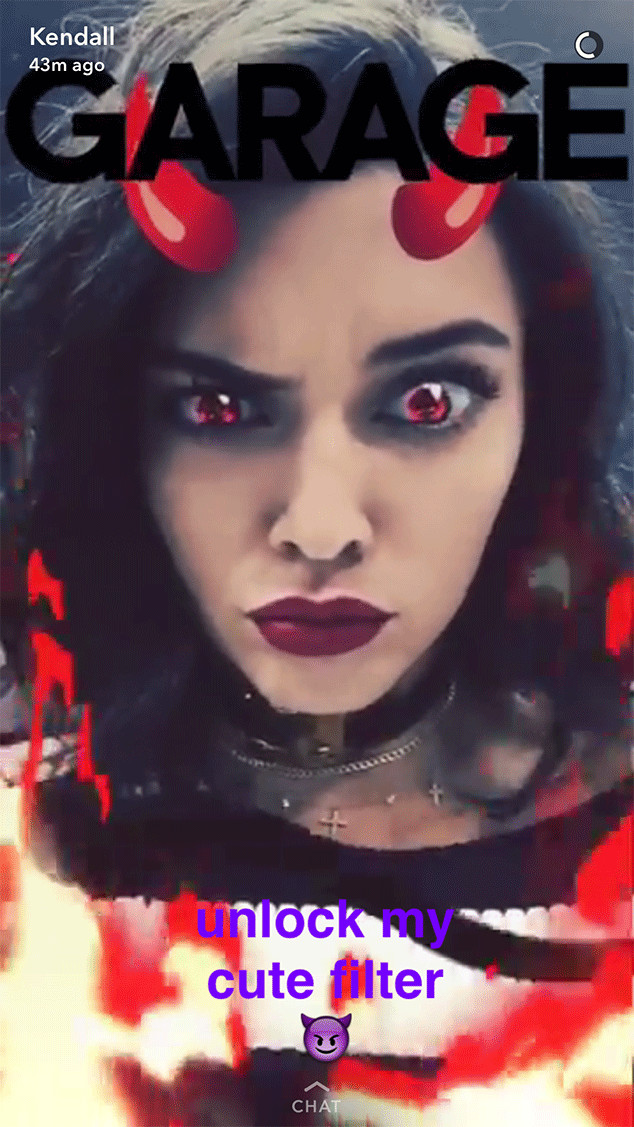 Snapchat
When it comes to being a star in Hollywood, everyone seems to have an opinion on what you say and do.
With the power of social media and the Internet, receiving both the good and bad comments have never been more accessible—and constant.
One celebrity who knows exactly what we're talking about is Kendall Jenner.
Just in time for National Bully Prevention Month, the Keeping Up With the Kardashians star is serving as Garage Magazine's October cover star. At the same time, she's revealing how she deals with cyber bullies.
"Let's face it—Everyone is going to have an opinion. Best advice I have is to realize just that, everyone's always going to be saying something and if you concern yourself with that, you're in for a giant headache," she shared with the publication. "What matters is how you feel. If you like that picture or you feel good in that outfit, f--k it. Gaining perspective does wonders."