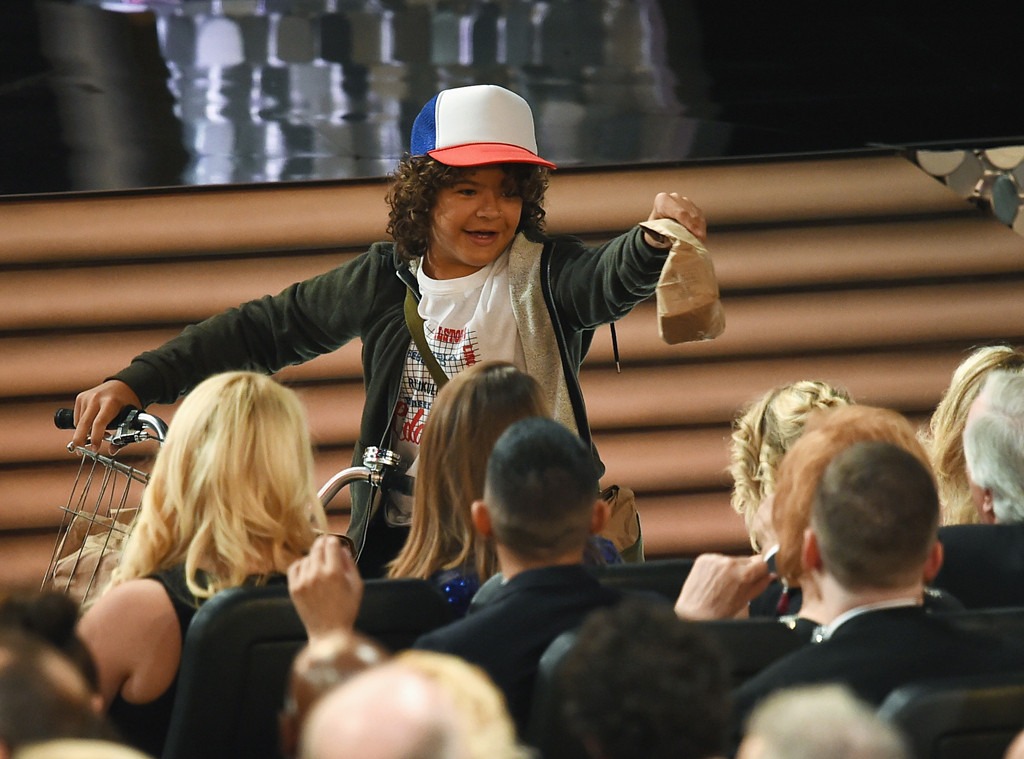 Kevin Winter/Getty Images
The Stranger Things kids are at it again, on another show promoting their Netflix hit. ST fanatics have totally fallen in love with the bunch, which of course include Eleven, Mike, Dustin, Lucas and Will. Their latest interview, which took place on The Jonathan Ross Show, brought on Millie Bobby Brown, Gaten Matarazzo and Caleb McLaughlin. British host Jonathan Ross quizzed the kids on everything from playing '80s trivia games to sharing their thoughts on fan tattoos (which you have to watch). Seriously, you have to hear Gaten talk about the fans who got tattoos of his character. It's nuts.
During the group interview, the host asks Gaten about a health issue that affects his daily life. Gaten willingly opened up about his experience with cleidocranial dysplasia and explained what goes on when you have it. "It's a condition where you're born without your collar bones; I don't have any."
He continued, "It affects your facial growth, your skull growth; it affects your teeth, so that's why I don't have any." He goes on to explain that in addition to having prosthetic teeth, he does have his own, although they are baby teeth. He explains that while you need a lot of surgeries if affected by CD, his case is a milder than what most people might have. "I feel like putting it into the show is really raising awareness for it." He continued, "I just want to raise awareness for it and let people know that it's not something they should be afraid of showing." Preach!
We absolutely love it when celebrities use their star power to do things as powerful and touching as this. It's also so cool to see how supportive that cast is as well. Round of applause for Gaten, amiright? E! News recently learned a little bit more about the gang, including their strangest food preferences, what's in their closets and of course, got to see some of their talented moves. Gaten showed us firsthand some of his awesome shoulder tricks as a result of his cleidocranial dysplasia, proving that you really can make lemonade out of all of life's lemons.