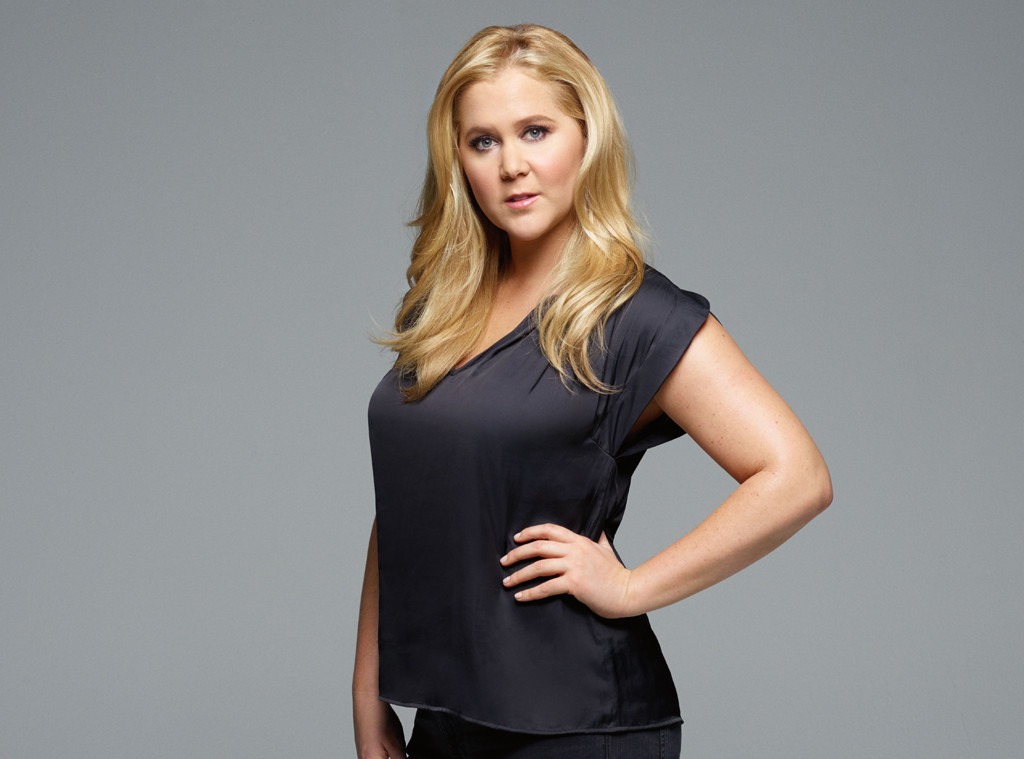 Mark Seliger/Comedy Central
Amy Schumer quite literally pled the fifth when it came to discussing the future of her Comedy Central series Inside Amy Schumer.
Schumer stopped by Bravo's Watch What Happens Live to debate wine preferences with Ramona Singer and discuss all things Girl With the Lower Back Tattoo, Hillary Clinton and Donald Trump's debate performances and the future of her show. Andy Cohen tasked Schumer with the question during a round of Plead the Fifth.
"I know you said that Inside Amy Schumer was coming back after a long hiatus and then on Howard [Stern] I felt that you were kind of waffling," Cohen asked her. "I couldn't tell. On a scale of 1 to 10, what is the actual likelihood of a fifth and final season of the show?"
"I'm going to take number 5 on the scale," Schumer said. "Plead the fifth!"
Questions about the show's future emerged after Schumer took to Twitter to comment on the controversy with Kurt Metzger and his comments about sexual assault.
"I didn't fire Kurt. He isn't a writer for my show because we aren't making the show anymore. There are no writers for it," Schumer tweeted. At the time Schumer also retweeted a fan who said they'd miss the series.
"#InsideAmySchumer is not cancelled. @ComedyCentral has provided us with a wonderful home and we couldn't be happier there. I am just touring," she said in a series of tweets. "Doing stand-up and focusing on writing more for the next year at least. We are slated for a season 5 but not in the foreseeable future. I'm grateful @ComedyCentral is giving me this time to work on other projects. Now please grab my book #TheGirlWithTheLowerBackTattoo for now."
Comedy Central has already given season five a greenlight, but will fans ever see it?
Schumer also revealed Susan Sarandon and Diane Keaton turned down appearing in her popular Inside Amy Schumer sketch "Last F—kable Day." Tina Fey, Julia Louis-Dreyfus and Patricia Arquette ended up appearing alongside Schumer.
Watch What Happens Live airs Sunday-Thursday at 11 p.m. on Bravo.
(E! and Bravo are both part of the NBCUniversal family.)