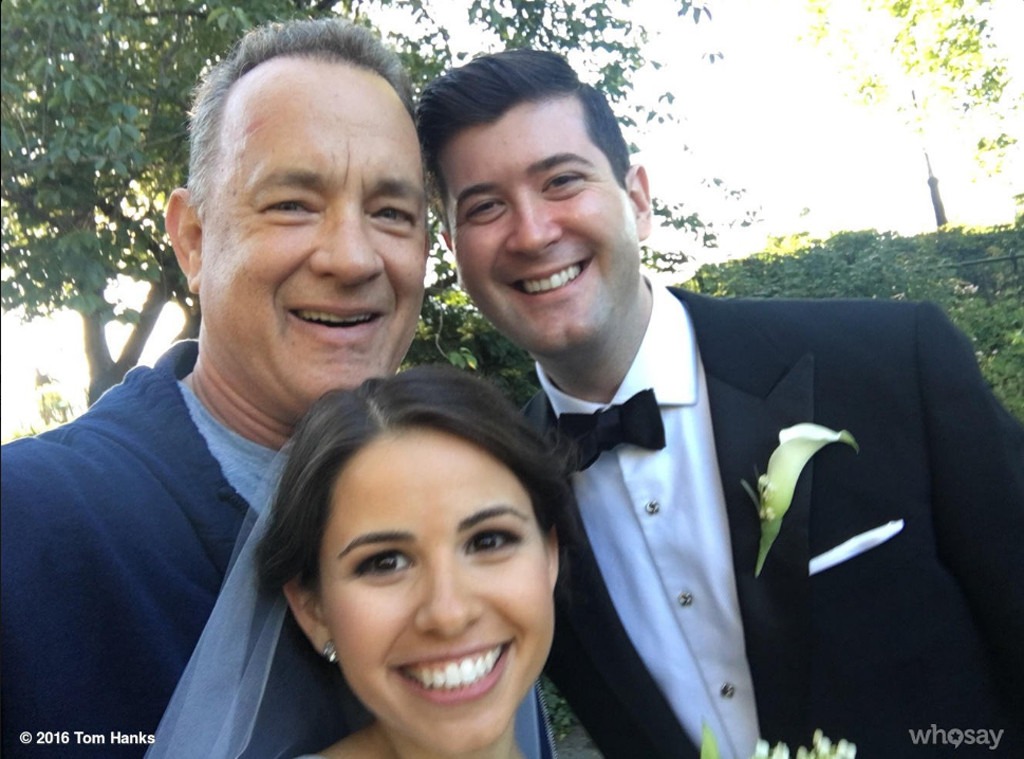 Instagram: Tom Hanks
A lot of people would pay money for their favorite celeb to show up to their wedding. One couple got Tom Hanks to crash for free. Wedding photographer Meg Miller of Meg Miller Photography captured the spontaneous moment on camera. She posted snaps to her Instagram, captioning, "Yesterday's wedding was so beautiful! Elisabeth and Ryan, you planned one amazing celebration. The icing on the cake was @tomhanks stopping in Central Park to wish them congratulations." The post has over 500 likes and comments like "Icing on the cake indeed. Congratulations to the happy couple!" Another wrote "Amazing! My favorite actor and such a class act. What a special memory they now have. Congratulations!" The Huffington Post notes Hanks was jogging in Central Park when he decided to come say hi to Elisabeth and Ryan. Miller put down her camera when a jogger she referred to as "this guy" came near.
She told The Huffington Post that Tom "took off his hat, just leaned right into the group and said 'Hi, I'm Tom Hanks.'" Lol. Amazing. Could you imagine this happening at your own wedding? Even cooler, Hanks posted the picture to his personal Instagram, wishing the couple well. "Elizabeth and Ryan! Congrats and blessings! Hanx," he wrote under the pic. Aww. What a nice guy. Miller also said Hanx even offered his services as an ordained minister. Pretty priceless, wouldn't you agree?
Even she was surprised at the occurrence, noting that while she's had small celeb run-ins at other weddings, "no Tom Hanks-level celebrity," has crossed her path until now. Obviously, people were head over heals when Tom posted his snap to social. Of course, there were comments from fans asking him to crash their weddings. One person wrote,  "I have never been so jealous in my life. You are my favorite actor of all time! If you showed when my hubby and I got married..." Yep. That's pretty much how we think everyone feels right now.