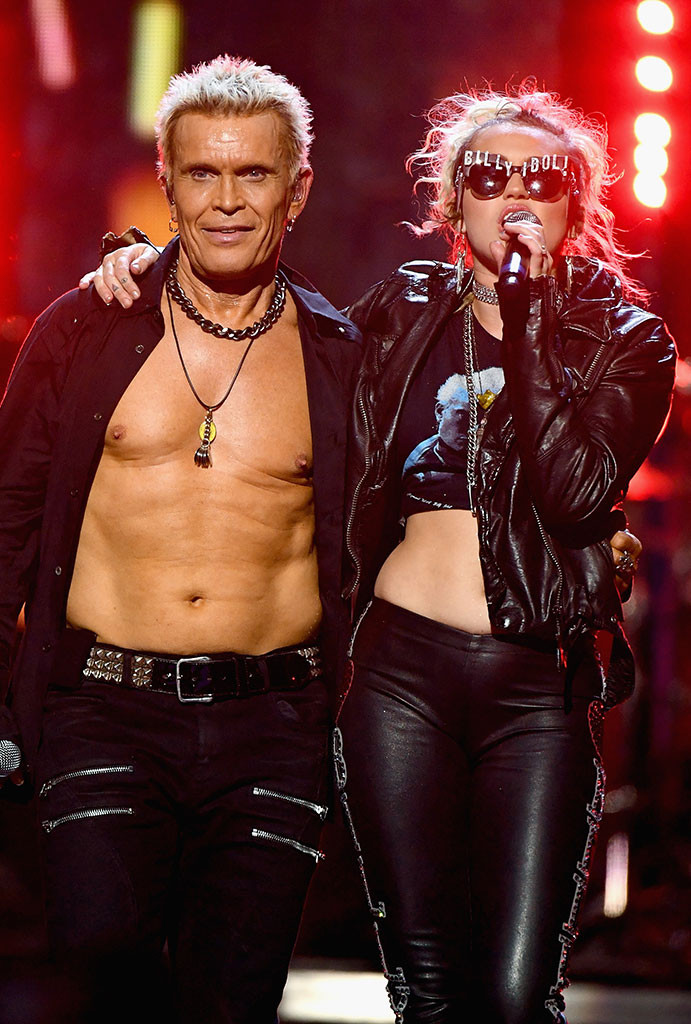 Ethan Miller/WireImage
Miley Cyrus set the roof on fire at the 2016 iHeartRadio Music Festival!
The pop wild child joined headliner Billy Idol onstage Friday evening for an epic collaboration of the rock star's 1983 hit, "Rebel Yell." Attendees were taken by complete surprise when Cyrus stepped out ready to rock Sin City's socks off, telling the crowd, "I'm singing with Billy f--king Idol, let's do it!"
Miley certainly dressed for the occasion, paying tribute to the music legend by sporting a pair of sunglasses with his name emblazoned across it, a leather jacket with an image of Idol's face on the back and leather pants that had "I [love] Billy Idol" written down both legs. Suffice to say she's a big fan.