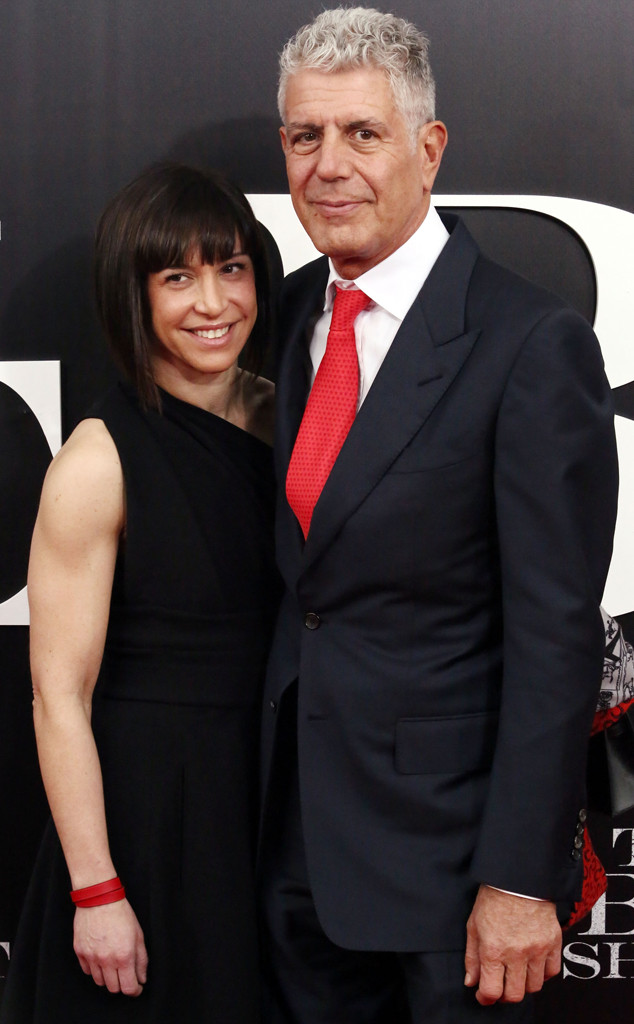 Astrid Stawiarz/Getty Images
Anthony Bourdain is opening up about his divorce from mixed martial artist Ottavia Busia.
Married for nine years, Bourdain and Busia are going their separate ways amicably. "My wife and I live, have lived, very separate lives for years," Bourdain told People magazine. "There's no drama here. We get along really, really well and it's not a big lifestyle change happening here."
The 60-year-old No Reservations host shares one daughter, Ariane, with Busia. He confessed that he and his soon-to-be ex-wife were on different paths as a result of their very different careers, which was "really tough." Having to be away from his daughter and wife for "about 250 days a year" to work on projects such as Parts Unknown and No Reservations became a strain. For better or for worse, it's what his daughter "is used to."