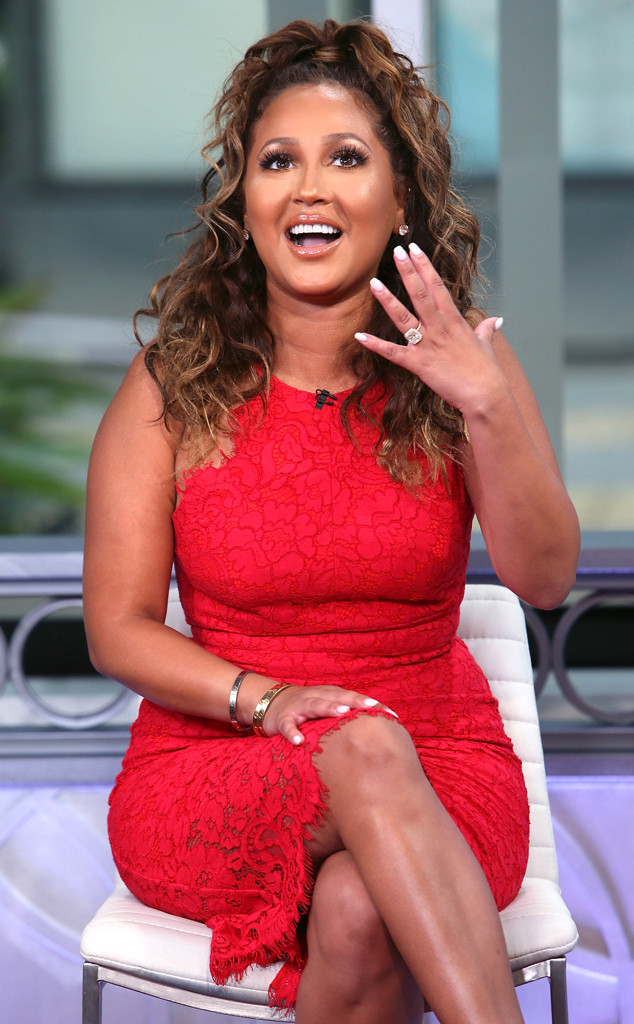 David Livingston/Getty Images
Wedding bells will soon be ringing for Adrienne Bailon. Not to fret, the bride-to-be already has most of her special day figured out.
"I got engaged in Paris and I had a flight home back to LA—it's a very long flight," the Real co-host told E! News exclusively at the launch party for the 2016 Women's NFL Apparel Collection. "I pretty much planned the whole wedding on the plane ride home, so I'm good."
The 32-year-old former Cheetah Girl isn't kidding. One glance of her Instagram and you'll find she already has stationary with the "Future Mrs. Houghton" printed on it. As far as the wedding's theme and invitations go, she has a specific vision in mind. "It's going to be elegant and intimate," she told E!, glancing at her fiancé Israel Houghton, who agrees with his partner's choice of words.