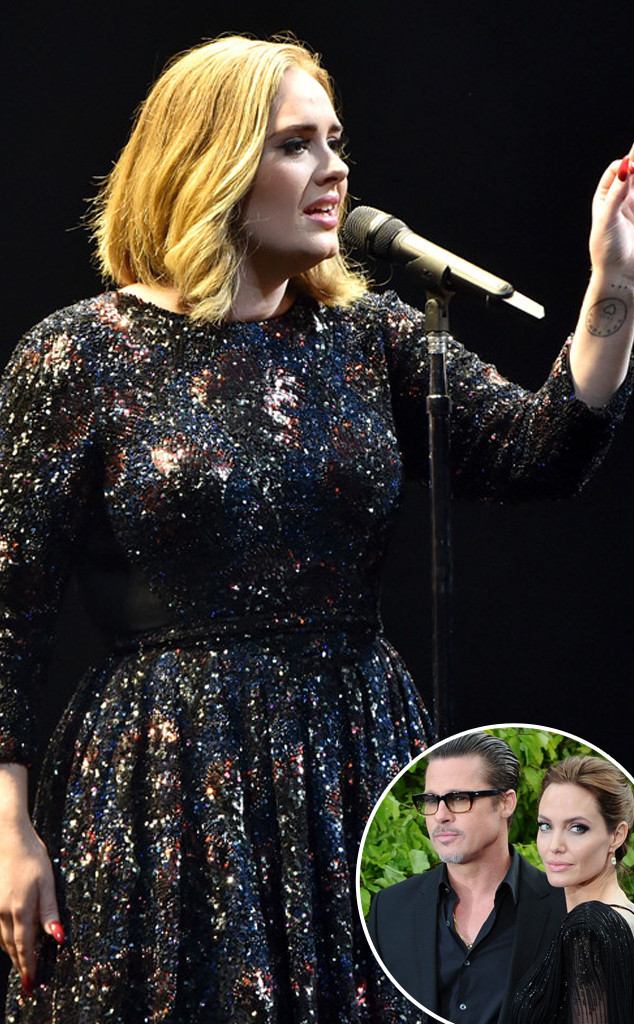 Gareth Cattermole/Getty Images
Remember when Adeleled a group therapy session that practically healed all our open wounds surrounding Angelina Jolieand Brad Pitt's shocking split? Yeah, she was completely joking about all that.
In case you missed it, the Grammy winner dedicated her Madison Square Garden gig on Tuesday to the longtime celebrity couple, calling the split the "end of an era," and telling audiences, "I was shocked when I woke up this morning."
Well, the British songstress had us pretty damn fooled because, during Thursday's NYC performance, she backtracked on her since headline-stealing comments about Brangelina.
"I would like to say I think it's a bit sick you're reporting on an absolute joke," Adele told concertgoers. Ouch.