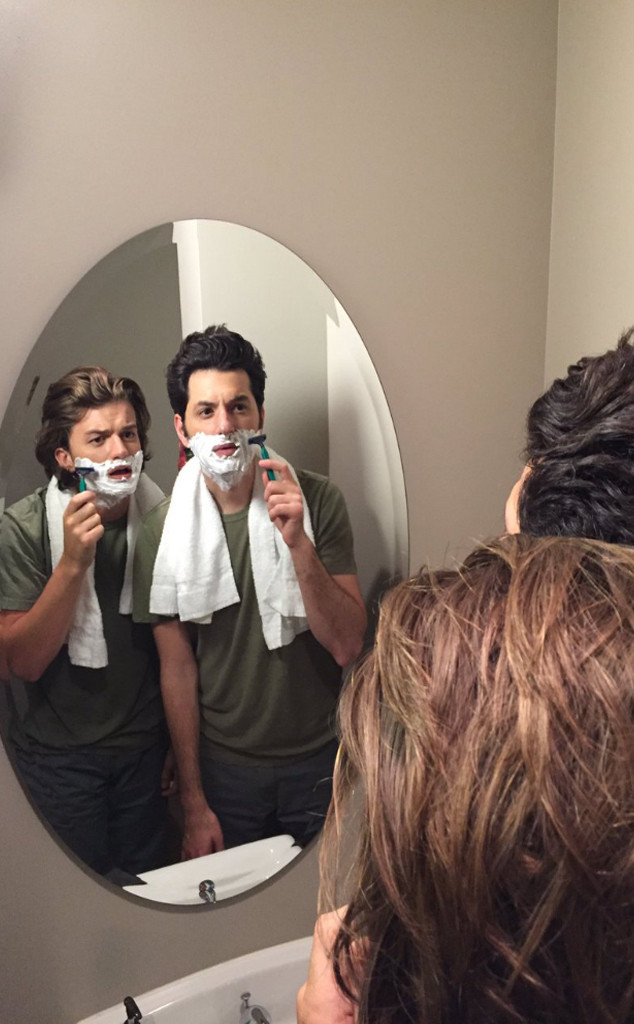 Twitter: Ben Schwartz
Thanks to the Internet your wildest Stranger Things fan theory has been confirmed—and then taken a step further. Yes, we're talking about the "revelation" that Steve Harrington from Stranger Things is the father of Parks and Recreation's Jean-Ralphio Saperstein. Sorry Henry Winkler.
Parks and Rec's Ben Schwartz and Stranger Things' Joe Keery tweeted photos and some video from their meeting and promised more was to come. They kept good on their promise with a Late Late Show segment. So, thanks are in order to James Corden it seems.
By the way, Parks and Rec co-creator Mike Schur basically confirmed the theory earlier this summer. "We will neither confirm nor deny that Steve is Jean-Ralphio's real dad. But yes, Steve is definitely his real dad," Schur tweeted.