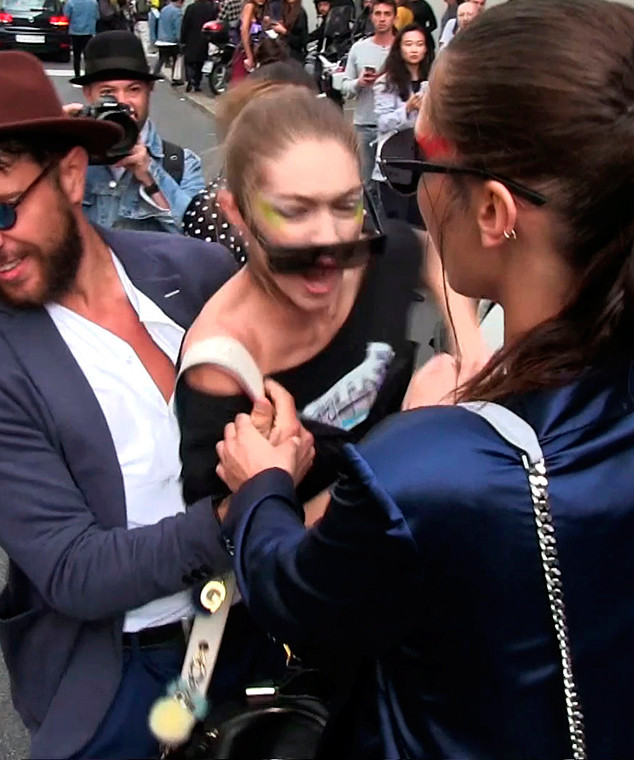 Storm/X17online.com
Gigi Hadid will not be manhandled.
The supermodel, who is in Milan for Italy's fashion week, was exiting MaxMara's show arm-in-arm with her sister Bella Hadid on their way to a chauffeured car. After pausing to take a few quick photos with fans, Hadid was suddenly lifted into the air by a man who grabbed her from behind.
The man in question was later identified as Vitalii Sediuk, who has gained notoriety for physically accosting a handful of Hollywood's most famous figures on red carpets, including Will Smith, Bradley Cooper and Leonardo DiCaprio.
In photos captured of the altercation, both Hadid sisters fought back at the stranger, Gigi elbowing Sediuk in the neck before he let her go and ran away.