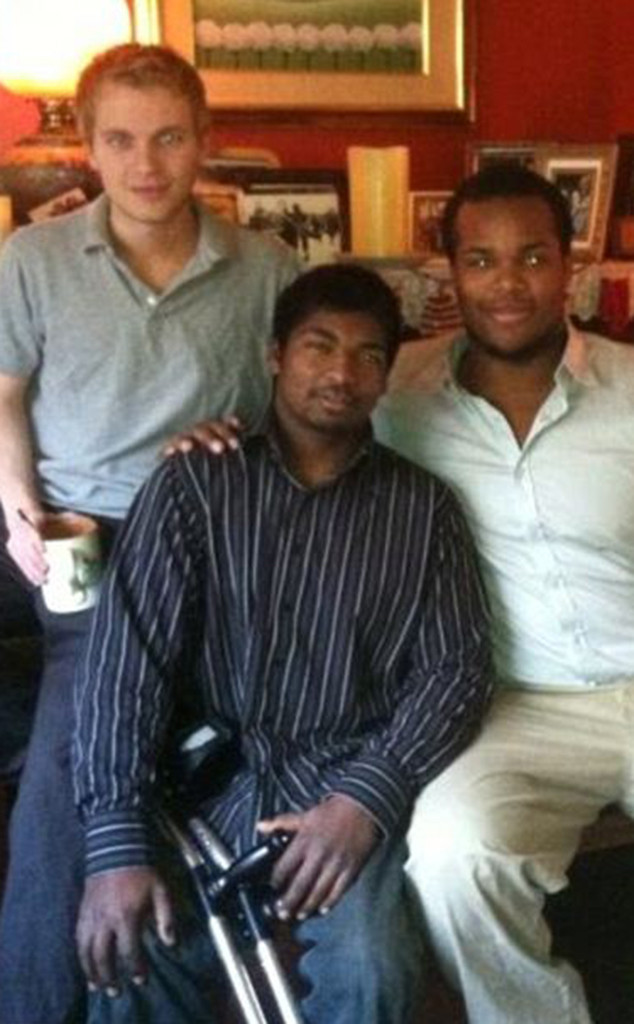 Twitter
Mia Farrow's son Thaddeus Farrow has passed away.
The actress and longtime activist's 27-year-old son died from an injury stemming from a car accident, TMZ reports.
According to local media reports, Thaddeus was found "gravely injured in his car along Route 67" earlier today. He was then taken to a nearby hospital and was pronounced dead at 2:30 p.m.
Back in 1994, Mia adopted Thaddeus from Calcutta, India. He was one of Mia's ten children that she has adopted over the years.
Thaddeus was diagnosed with polio as a child and was paraplegic as a result of the disease.
In a 2013 interview with Vanity Fair, Thaddeus opened up about being adopted by the Mia.