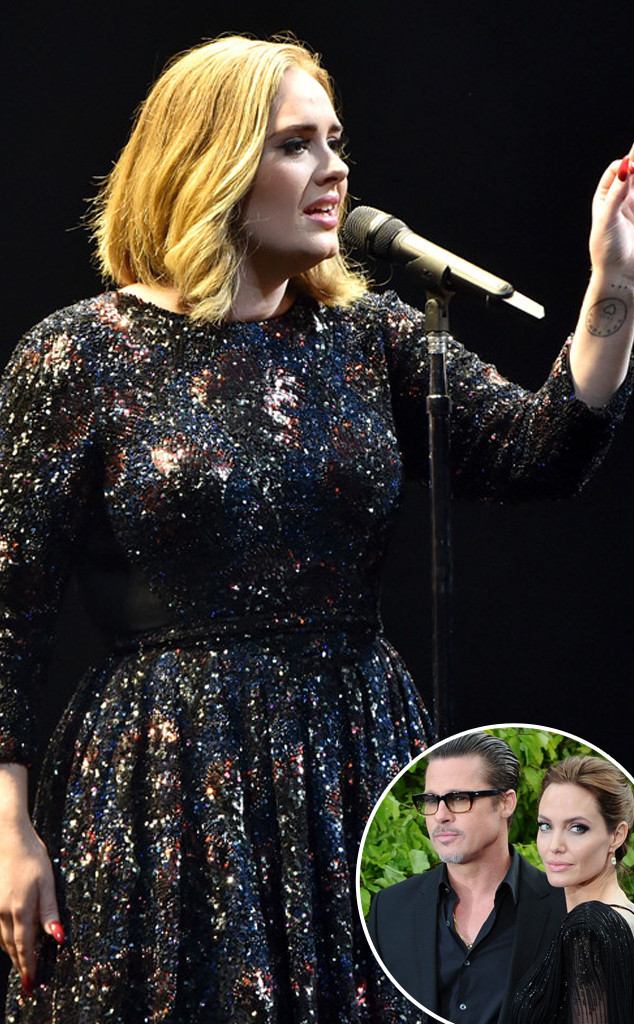 Gareth Cattermole/Getty Images
Forget a breakup playlist—Adele just offered Brad Pitt and Angelina Jolie a full-fledged concert.
The woman behind emotional hits like "Set Fire to the Rain," "Someone Like You" and "Don't You Remember" put on a show at New York City's Madison Square Garden that doubled as a live ode to Brangelina.
The longtime celebrity couple shocked the world Tuesday when news broke of Jolie's filing for divorce. The Oscar winner requested joint legal custody, but sole physical custody of the couple's six children. According to the legal documents, she also requested that Pitt be granted visitation rights.
As Tuesday night's concert attendees reported on Twitter, the British songstress announced to the crowd that she was dedicating the show to the "elephant in the room," calling the split the "end of an era."
"I'm dedicating this show tonight to them," she told the packed stadium in between songs. "I was shocked when I woke up this morning."