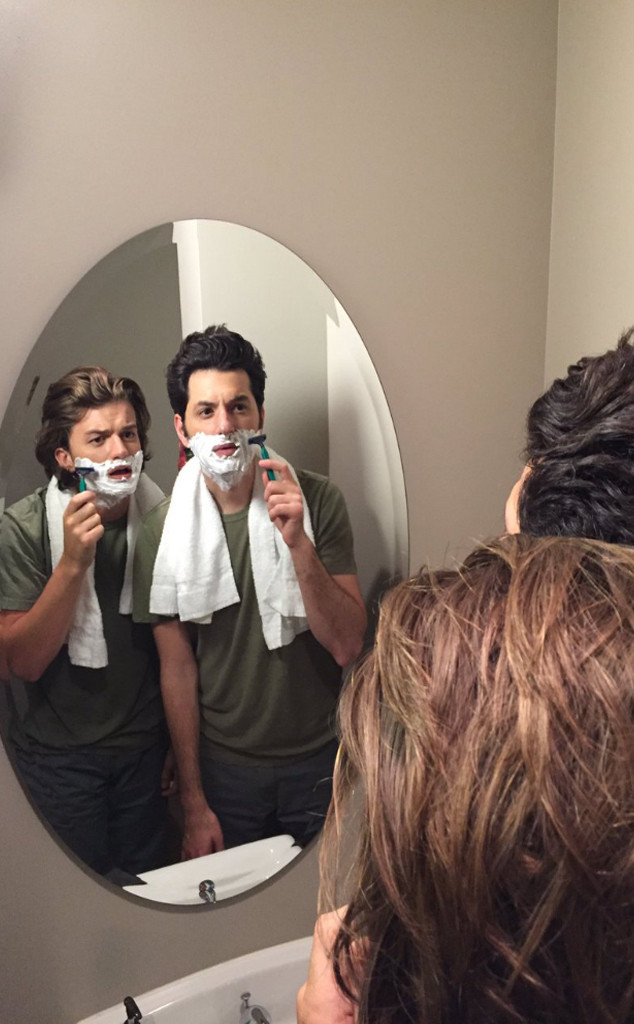 Twitter: Ben Schwartz
Fans of Stranger Things cannot get enough of their show theories. From Eleven secretly being Hopper's daughter to the many reasons behind why Barb had to die, there are enough unanswered questions to ponder until season two starts. If you're not still wondering why Jonathan and Nancy didn't end up together, or worried that Eleven might actually be the monster, you've probably had time to contemplate the Parks and Rec x Stranger Things theory.
In case you missed it, there's some speculation that Joe Keery, who plays hunky a-hole Steve on ST, is actually the father of Jean-Ralphio Saperstein on Parks and Rec. The theory is seriously compelling, and their matching poofy hair is a dead giveaway that the two shows are connected. I mean, right? Apparently, some even think that Jean-Ralphio is named after Jonathan, and, of course, Nancy is JR's mom. Is your head spinning yet? Kinda? Same.