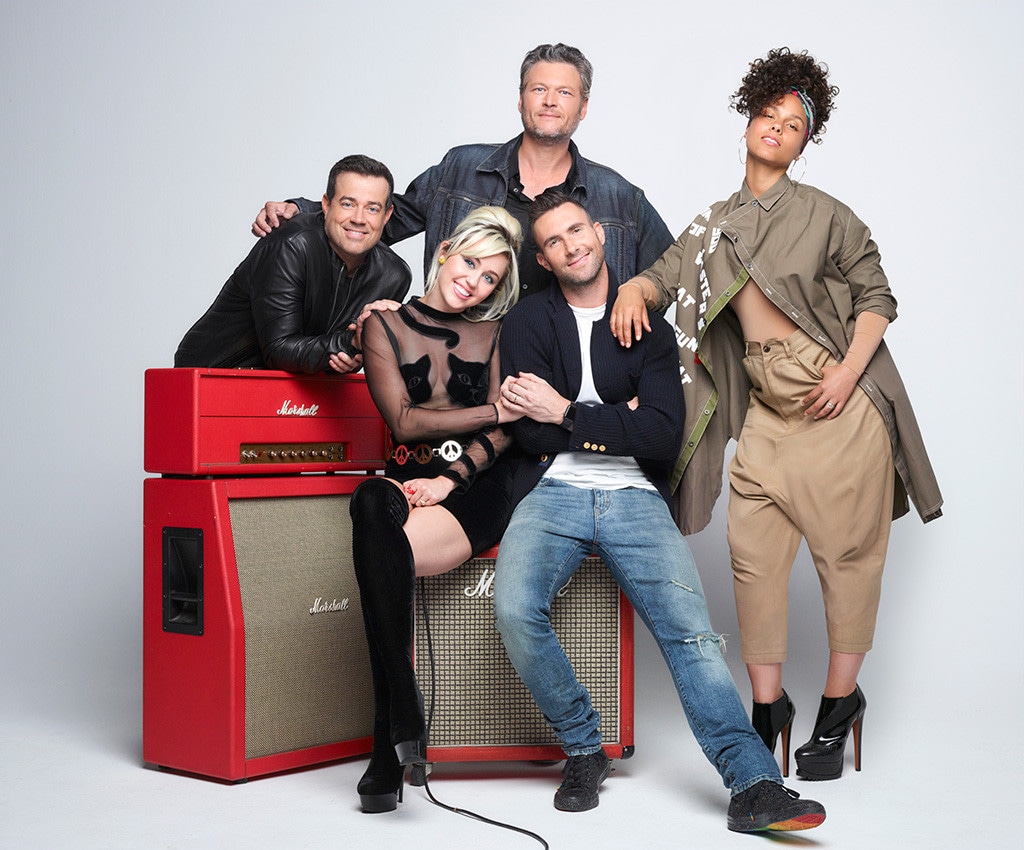 Michael Muller/NBC
If the talent in The Voice's full, two-hour season 11 premiere is any indication of what's to come, then new coaches Alicia Keys and Miley Cyrus are going to do just fine this year. While we saw several talented folks audition, there were five singers who really stood out in this first batch of performers and made life hard for Alicia, Miley and fellow coaches Blake Shelton and Adam Levine as they attempted to recruit them for their teams.
Here are the five most promising contestants from The Voice season 11 premiere:
Sundance Head, Team Blake
This Texan singer, who lives in a house with his parents, wife, three kids, seven dogs and 10 chickens, had a whole lot of soul to go with his country vibe. If he looked familiar, it's because he competed on season six of American Idol—and you should get used to seeing him around, since he had an incredible tone and natural charisma.
Dave Moisan, Team Alicia
This guy has quite the history: He swam against Michael Phelps in the Junior Olympics, then started a band after having a nice conversation with Adam Levine backstage at a Maroon 5 show in college. He also appears to have a great future, since his falsetto on "Sex and Candy" was killer. He picked Team Alicia, which kind of makes us like him even more.
Dana Harper, Team Blake
This deep-voiced daughter of an NBA player had such a rich, beautiful tone on her cover of Nick Jonas' "Jealous" that it almost made us forget that it wasn't her song alone. Miley is the only coach who didn't turn, but her reasoning was that she didn't think she could do anything to help Dana (which is totally fair and respectable). Although she would've made a good member of Team Alicia, Dana went a surprising direction and picked Blake.
Ali Caldwell, Team Miley
You've already heard this killer, sultry take on Ariana Grande, so you're probably not surprised that she was among the best singers of the night. Even better? Her courage to go with quirky Miley as her coach.
Christina Cuevas, Team Alicia
This 20-year-old former football player took up guitar when a high school injury ended his career, but music was already in his genes. His recently deceased dad was a famous musician in Puerto Rico, which makes Christian's new direction both beautiful and bittersweet.
Stay tuned for part two of The Voice premiere tomorrow at 8 p.m. on NBC.
(E! and NBC are both part of the NBCUniversal family.)