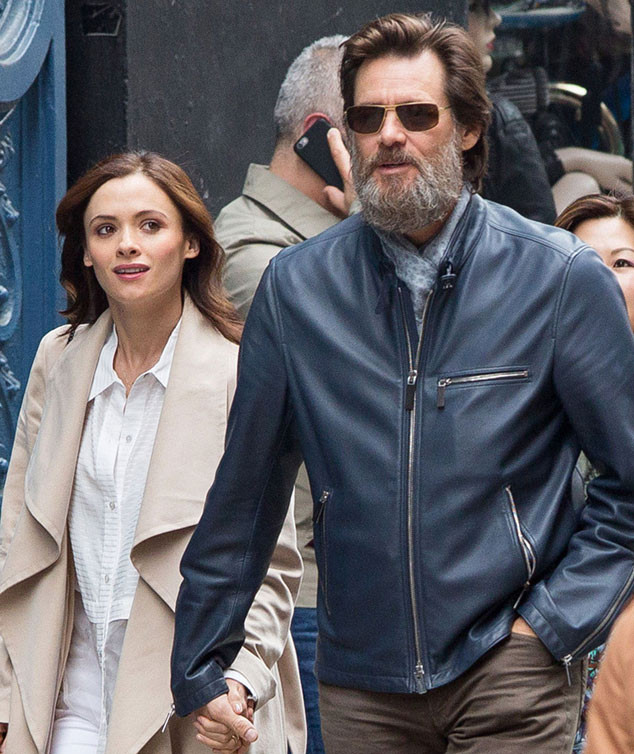 MaxNY/FAMEFLYNET PICTURES
Jim Carrey is not going to fight this wrongful death lawsuit quietly.
A new lawsuit filed by the husband of Carrey's late girlfriend, Mark Burton, claims the comedian illegally obtained prescription drugs for Cathriona White, and instead of tackling this legal battle behind closed doors, Carrey has decided to release a statement to highlight what he calls "the evil in this world."
"What a terrible shame. It would be easy for me to get in a back room with this man's lawyer and make this go away, but there are some moments in life when you have to stand up and defend your honor against the evil in this world," Carrey's statement, which was obtained by E! News, began.
"I will not tolerate this heartless attempt to exploit me or the woman I loved. Cat's troubles were born long before I met her and sadly her tragic end was beyond anyone's control. I really hope that some day soon people will stop trying to profit from this and let her rest in peace."