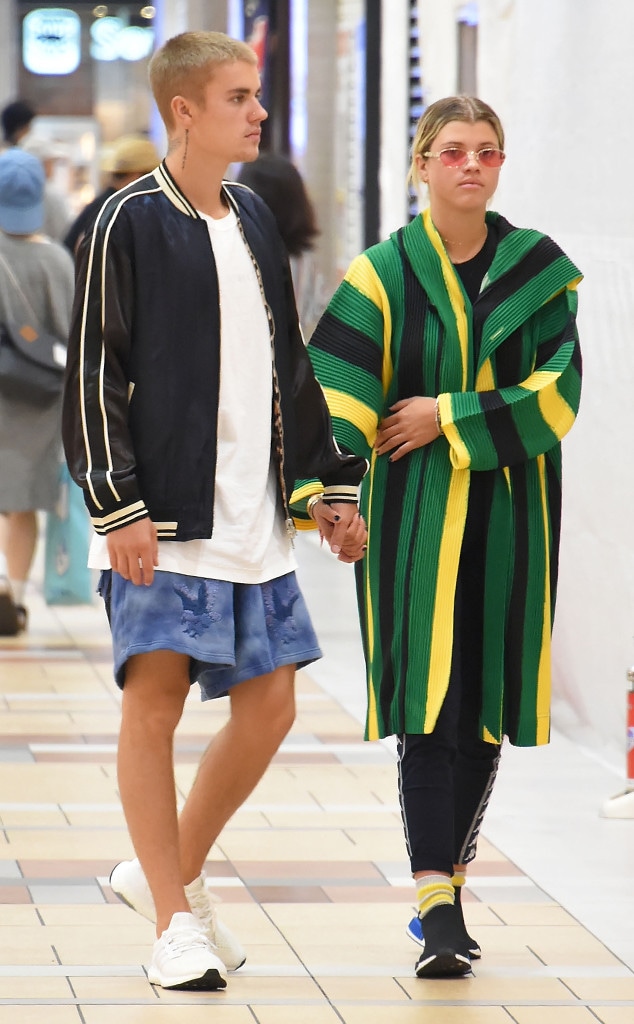 Jun Sato/GC Images
Whether they were really on or not, Justin Bieber and Sofia Richie don't seem to be a thing anymore.
E! News has learned that the casual-maybe-couple have called it quits, however, a source reiterates that the duo were never really in a full-fledged relationship, telling us, "They were never officially together, but more casual hanging out and having fun."
So what caused the flame to fizzle? One source tells E! News, "It was super-hot and heavy, and because Justin doesn't want a relationship right now, he wanted to cool things down," but adds that "it wasn't an intentional cool-off," and it "just sort of happened on its own."
Another source says the media frenzy started putting a toll on both of them. "They are still friends though and will continue to see each other like they did before they were dating," our insider shared. "They are taking a backseat though on the romance side of things and just focusing on being friends at this time."
In other words, nothing bad happened. Timing is just "not good for him." 
Lionel Richie's daughter became linked with the Biebs after being spotted out and about together on multiple occasions, including a recent getaway to Mexico to celebrate her 18th birthday, a romantic trip she tells Billboard was partially to celebrate her "freedom!"
Sofia and Justin were spotted packing on the PDA during their trip, but when asked about him she answered with a coy response. "We have a special relationship," she shareed. "Justin is very easy to talk to, and that's hard to find with people in Los Angeles."
Despite the lack of a title (and a dramatic debut), an insider previously told us that Richie hoped it would become something serious. "Besides hooking up it all started as really good friends so they have a great foundation," the source revealed at the time, adding, "They have not discussed titles yet with each other, just taking it slow."
The insider continued, "Sofia would like to be exclusive and hopes it will lead into that shortly. She has always had something for Justin."